Patrick Lange will be at IRONMAN Portugal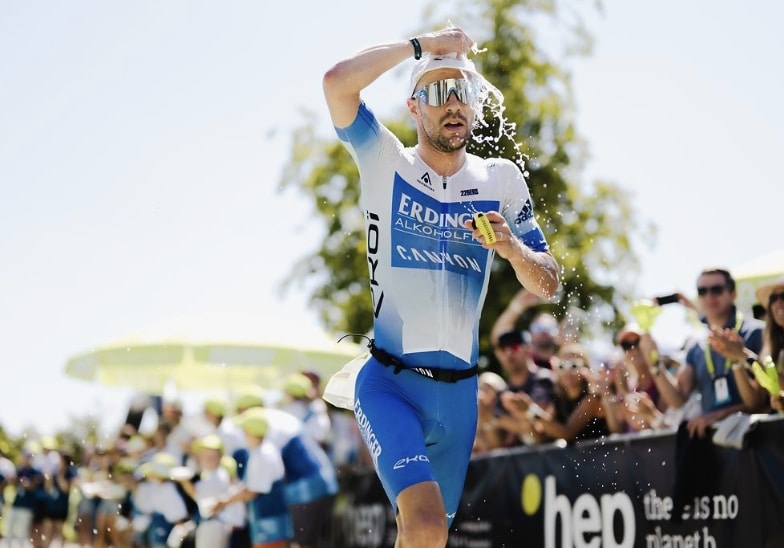 The world of triathlon is preparing for one of the most anticipated events of the year: the IRONMAN Portugal, which will take place in the beautiful city of Cascais on 21 2023 October.
And this year, the competition will have the stellar presence of Patrick Lange, double IRONMAN world champion and a leading figure in recent competitions.
This year, Swaddle has shown once again why he is considered one of the best triathletes in the world.
He was second in the Challenge Roth, achieving an impressive time of 2:30:27 in the marathon, the best time recorded in the competition.
Also, last weekend, Lange was victorious in the Allgau Classic Triathlon with a time of 3:50:00, which indicates that he will arrive at the test in great shape.
Cascais: The Pearl of the Atlantic
The city of Cascais is known worldwide as the pearl of the Atlantic, since it has a coastal area full of charm and beauty.
With its mild climate and 3.000 hours of sunshine a year, it is an ideal destination for athletes and their families.
Cascais, in addition to being a perfect place to practice triathlon, offers visitors a large number of historical monuments, palaces and fortresses to visit on the weekend of the event.
Among its main attractions are the Cascais Citadel, the Santa Marta Lighthouse and the impressive rock formation known as Boca do Inferno.
Spaniards in the IRONMAN Portugal
The Spanish participation in the IRONMAN Portugal is very wide since it is among the first three countries in number of registered in the 70.3 category and among the first four in the Full IRONMAN.
Open enrollment
The registration process for the 2023 edition of IRONMAN Portugal is still open through the official page.