IRONMAN Portugal: registrations about to run out
Only 300 left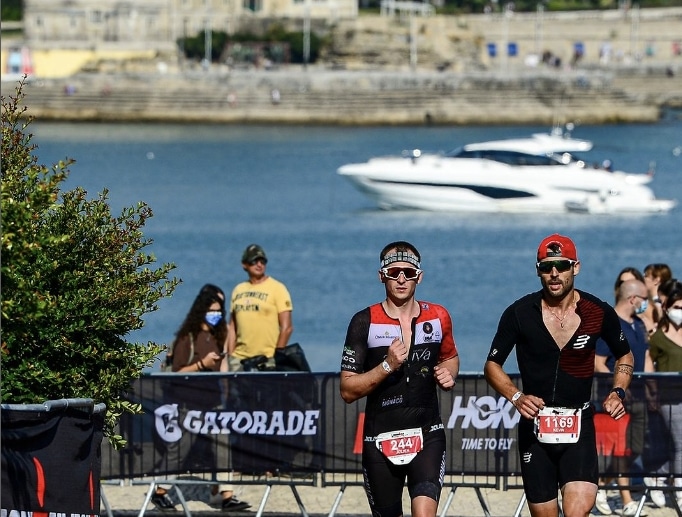 On October 21, the picturesque city of Cascais, Portugal, will witness a new edition of the IRONMAN Portugal.
In this emblematic event, thousands of triathletes will once again take to the streets of Cascais, experiencing once again one of the best sports environments on the international triathlon scene.
This event, which combines Full distance and 70.3, It has established itself as one of the most important tests on the international triathlon scene.
Competition Details
The competition will begin with a segment of swimming of 3.8 km in the bay of Cascais.
El cyclist segment Of 180 km, it will cover part of the Portuguese Riviera, Guincho beach and the Sintra-Cascais natural park, including a tour of the Estoril Formula 1 Circuit.
To finish, triathletes must complete a race of 42.2 km between Cascais and Cabo Raso.
This year, the competition will have the presence of professional triathletes in Full IRONMAN, being the sixth edition of 70.3 and the third of Full IRONMAN.
Registration at 85%
Registration is still open, but the places are close to 85%, so it is advisable to hurry to ensure participation in any of the 2 distances, since there are approximately 300 places left in each test.
Spain is among the top three countries in the 70.3 category and among the top four in Full IRONMAN.
In the Full IRONMAN distance, registrations have already reached 85%, while in the 70.3 category, the percentage is similar.
These data reflect the interest and demand from athletes from all over the world, especially from the leading countries in participation such as Portugal, the United Kingdom, Germany and Spain.
With the last 300 places available for each of the races, those interested must act quickly to secure their place at this prestigious event.
In addition, on Monday the 21st a webinar will be held with the Spanish coach joserra callan, offering more information and details about the competition.
You can sign up for this link
Slots for the IRONMAN 2024 World Cup
The IRONMAN Portugal offers several Slots for age groups to participate in the IRONMAN 2024 World Cup.
This is a unique opportunity for athletes looking to compete on the world stage.
Cascais Tourism
Cascais It is a tourist destination chosen by thousands of people every year. It offers a unique combination of dream beaches, exuberant natural parks and history.
Participants and visitors can enjoy walks through the historic center, visit the Citadel of Cascais, the Santa Marta Lighthouse and the impressive rock formation known as Boca do Inferno.
End the season in the best way
The IRONMAN Portugal in Cascais is a perfect opportunity to end the triathlon season in one of the most beautiful areas of Portugal.
With a combination of sport and tourism, and the possibility of qualifying for the World Championship, this test promises to be an unforgettable experience.
Do not miss the opportunity to be part of this unique event.
More information on the official page https://www.ironman.com/im-cascais