Published the date of the IRONMAN Vitoria 2024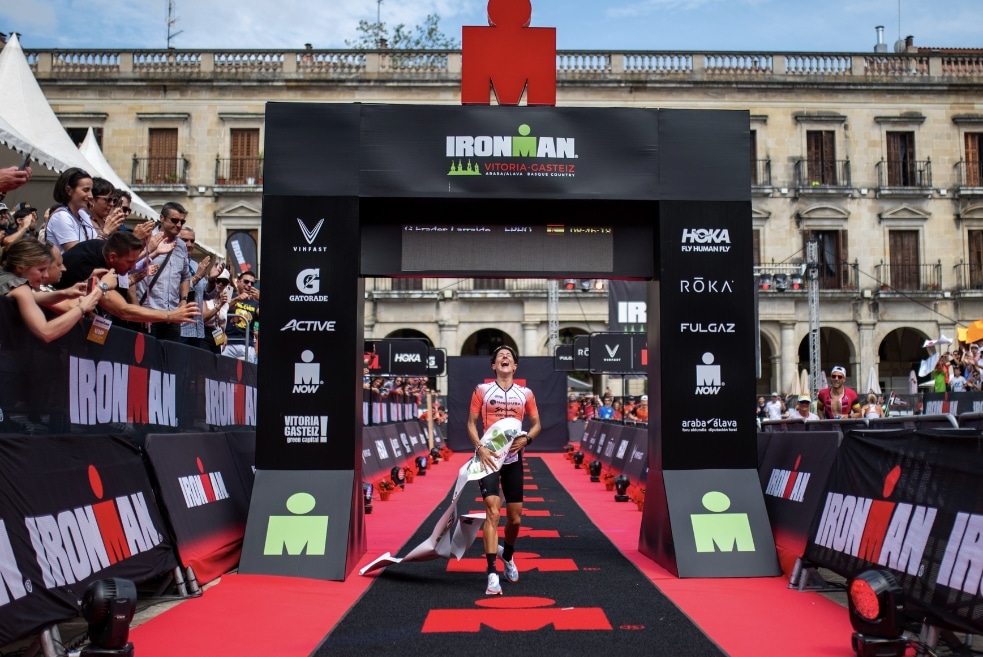 The organization of IRONMAN SPAIN has announced the date of the 5th edition of the IRONMAN Vitoria-Gasteiz, which will take place on July 14 2024.
General registration for the event will open on July 20, 2023, at 16:00 (Spanish time).
In the previous edition, we saw 1.500 athletes take the start line, of which 42% were first timers and 65% international athletes.
The streets of Vitoria-Gasteiz were filled with spectators who supported the triathletes on their way to the finish line, creating a historic atmosphere.
The professional athletes were impressed with the atmosphere lived in the city. Gurutze Frades, the winner of the event, shared her experience:
"On Sunday I had a solid race, I fought a lot to be in a good position throughout the race and I got the best reward, the victory.
But it wasn't just any victory, I felt that we were all shouting victory! And it was brutal to experience it with the local fans.
I still have no words, I can only say thank you all for so much support and emotion."
Keys to the IRONMAN Vitoria-Gasteiz
The IRONMAN Vitoria-Gasteiz is an ideal place to compete in an IRONMAN for the first time or to break a personal record.
The tour includes swimming in the Ullibarri Gamboa reservoir, 2,5 cycling laps in the Alavesa plain and a marathon in the heart of a Medieval city, with thousands of fans cheering during the 4 10km laps.
In addition, temperatures in summer range between 15 and 25ºC, creating ideal conditions for competition.
Vitoria-Gasteiz: an incomparable setting
Vitoria-Gasteiz, the capital of the Basque Country, is known for its rich culture, its unforgettable gastronomy and its spectacular natural landscapes.
With over a decade of history in the world of triathlon, the city offers a vibrant and passionate atmosphere that pushes athletes all the way to the finish line.
Qualification for the IRONMAN World Championship
IRONMAN Vitoria-Gasteiz 2024 offers qualification slots for men and women at the IRONMAN World Championships in Nice, France, and Kailua-Kona, Hawaii.
For more information, visit the official page of the event.