IRONMAN and IRONMAN 70.3 Portugal, a great goal to finish 2023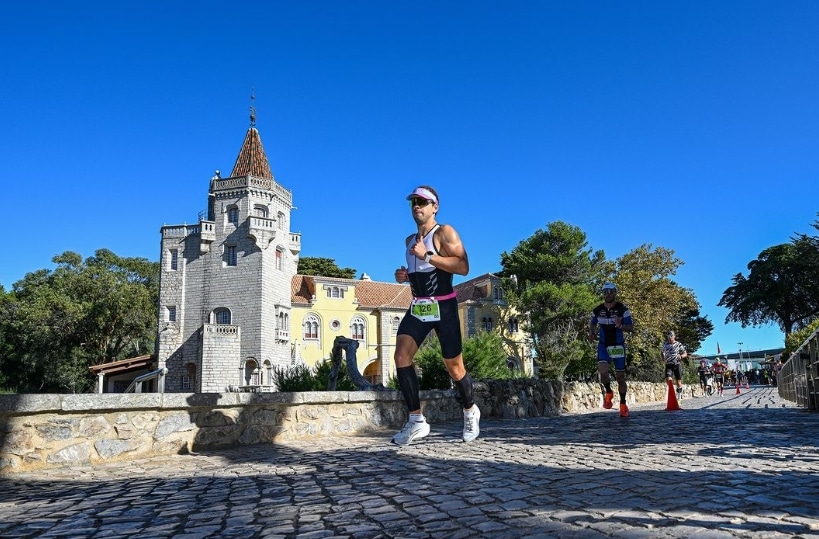 One of the tests with the most influx in the medium and long distance on the European stage, the IRONMAN Portugal, continues at a good pace for the celebration of what will be the sixth edition of 70.3 and the third of Full IRONMAN.
This year the date for IRONMAN 70.3 and IRONMAN Portugal is the 21 2023 October.
This competition is one of the most important on the international scene and more and more triathletes choose it to close the season with a flourish, combining sport and tourism in Portugal.
As in the 2022 edition, both tests will take place on the same day, making the beautiful city of Cascais the international epicenter of triathlon.
Of the 2 tests, the full IRONMAN will be the one with the presence of professional triathletes.
Circuits
The swimming segment is held in the beautiful Bay of Cascais and it will take place in a single lap starting at Praia da Ribeira and ending in front of the Fortaleza at the Clube Naval.
The 180 km cycling segment, with a fastest ride, offers impressive views of the Portuguese Riviera, Guincho beach and the wonderful Sintra-Cascais natural park, as well as passing through the Estoril F1 Circuit and for the Lisbon city.
As for the foot race, the segment starts in Cascais and runs along the Guincho road along the coast to Cabo Raso.
Less than 70 places before the price change
The registration process is already available on the official pages of the test and it is about to pass from the subsidized section.
Hurry up if you want to take advantage of the discounted price.
These are the official websites
https://www.ironman.com/im-cascais
https://www.ironman.com/im703-cascais