Jan Frodeno and Ashleigh Gentle win the IRONMAN 70.3 Andorra
7 Spaniards in the Top10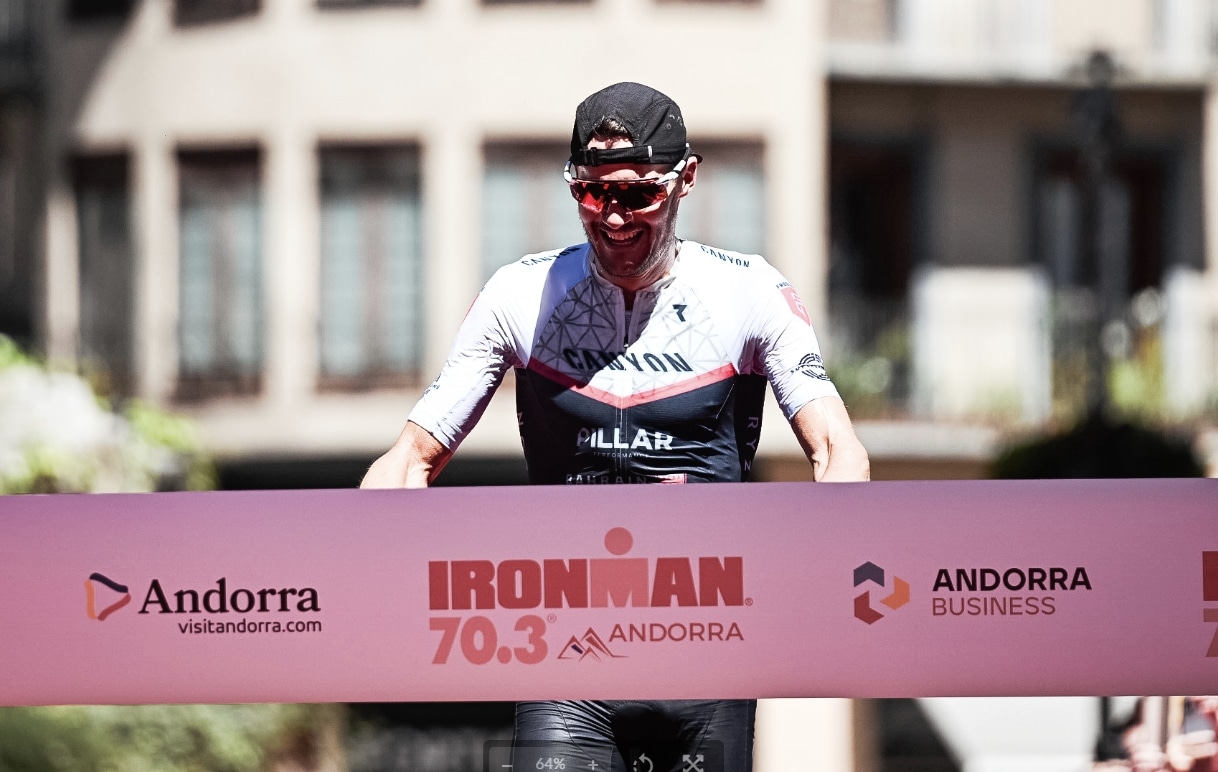 Today a new edition of the IRONMAN 70.3 Andorra, where the victory has been for Jan Frodeno.
The IRONMAN 70.3 Andorra, which took place on July 2, is one of the most demanding middle distance competitions on the calendar.
The competition took place in three segments: swimming in Lake Engolaster, cycling with a cumulative drop of more than 1.900m and a foot race on a very flat circuit.
In the men's category, the victory has gone to Jan Frodeno cwith a time of 04:25:47, followed by Jonas Schomburg (04: 28: 39) and by Spanish Jordi Montraveta (04: 32: 50) occupying the third position.
Fernando Zorrilla finished in fourth position with a time of 04:39:06 while Gonzalo Fuentes, who debuted in the distance finished in fifth position with a time of 04:44:18. Erik Merino was sixth and Mikel Mugica tenth.
In the female category, the victory went to Ashleigh Gentle, who completed the test in a time of 04:59:32.
Emma Pallant Browne achieved second position with a time of 05:06:06, followed by Daniela Kleiser, who finished in third place with a time of 05:15:20.
Among Spanish athletes, Anna Noguera was fourth and Laura Gomez sixth
Crónica
In the swim, Jonas Schomburg was the first out of the water, needing just 22 minutes and 41 seconds.
Jan Frodeno and Frenchman Antony Costes managed to stay close, starting 44 and 47 seconds respectively from the provisional leader. Fernando Zorrilla, was the first Spaniard occupying the sixth position.
During the segment Schomberg maintained the lead and the distance from Frodeno during the demanding 90 km of the circuit.
Jordi Montraveta and Fernando Zorrilla managed to cut the leader, while the rest of the Spaniards lost minutes compared to the podium places.
In the foot race, Frodeno took the lead around kilometer 12 and began his recital that he maintained until crossing the finish line.
Jonas Schomburg held on to second place, entering just under 3 minutes, while a huge Jordi Montraveta took third place just over 6 minutes behind Jan Frodeno.
Men's 10 Top
| Job title | Athlete | Time | Difference |
| --- | --- | --- | --- |
| 1 | Jan Frodeno | 04:25:47 | — |
| 2 | Jonas Schomburg | 04:28:39 | + 02: 51.21 |
| 3 | Jordi Montraveta Moya | 04:32:50 | + 07: 02.46 |
| 4 | Fernando Zorilla Medrano | 04:39:06 | + 13: 18.79 |
| 5 | Gonzalo Fuentes | 04:44:18 | + 18: 30.93 |
| 6 | Erik Merino | 04:44:46 | + 18: 58.09 |
| 7 | Maxime Rivron | 04:44:50 | + 19: 02.72 |
| 8 | Matthias Steinwander | 04:45:28 | + 19: 40.77 |
| 9 | Matthew palmer | 04:47:30 | + 21: 42.46 |
| 10 | Mikel Mugica Bikuna | 04:53:53 | + 28: 05.84 |
Top 6 female
| Job title | Athlete | Time | Difference |
| --- | --- | --- | --- |
| 1 | Ashleigh Gentle | 04:59:32 | — |
| 2 | Emma Pallant Browne | 05:06:06 | + 06: 34.00 |
| 3 | Daniela Cleiser | 05:15:20 | + 15: 48.11 |
| 4 | Anna Noguera Raja | 05:26:40 | + 27: 07.49 |
| 5 | Nikita Paskiewiez | 05:28:06 | + 28: 33.43 |
| 6 | Laura Gomez Ramon | 05:36:58 | + 37: 26.16 |