Jan Frodeno will compete again in November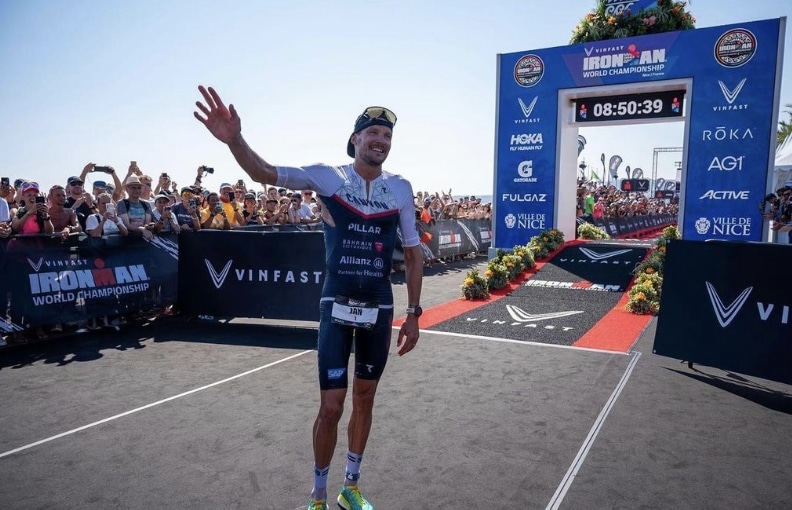 In a surprising twist to what many already considered a closed chapter, Jan Frodeno, the 42-year-old German triathlete seems to be returning to competition.
Although it was thought that his last professional appearance would be at the World Cup in Nice, Frodeno has decided to give one last show at the IRONMAN in Israel.
With three victories in Kona and an Olympic gold in Beijing 2008, his legacy was practically sealed.
However, His performance at the World Cup in Nice left a bittersweet taste, both for him and his followers. Jan finished in 24th place, far from the positions of honor to which he has accustomed us.
Ad
But now this news has made all triathlon lovers happy: Jan Frodeno will compete in the IRONMAN from Israel next November 3,
It has been the organization in a post on instagram who has said that he has invited the German to his events.
This event will be the second edition of the competition, where last year his compatriot Patrick Lange took the victory.
Many see this latest event as an opportunity for Frodeno to say goodbye at the top, something he was unable to do in Nice.
Frodeno 2023 Season
This year, Frodeno has had outstanding performances, including a fourth place finish at the PTO Ibiza Open and IRONMAN Hamburg.
In addition, he achieved two consecutive victories at the IRONMAN 70.3 in Andorra and at the Milwaukee PTO Open.
IRONMAN from Israel
The competition will take place in the city of Tiberias, Israel on November 3.
The city of Tiberias offers very interesting visits such as the Sea of ​​Galilee, the hot springs and historical sites such as the Tomb of Maimonides. It is a city that combines history, culture and natural beauty.
The best way to retire as a professional
This last event may be the best way to retire with a victory.
Without a doubt, it will be an exciting moment for both Jan Frodeno as for all triathlon lovers.