Javier Gómez Noya: "It is likely that Mola, Alarza or I will be on the podium in Tokyo"
"In Tokyo everything is open and if a long time ago I almost ruled out being, I will not say now no to Paris"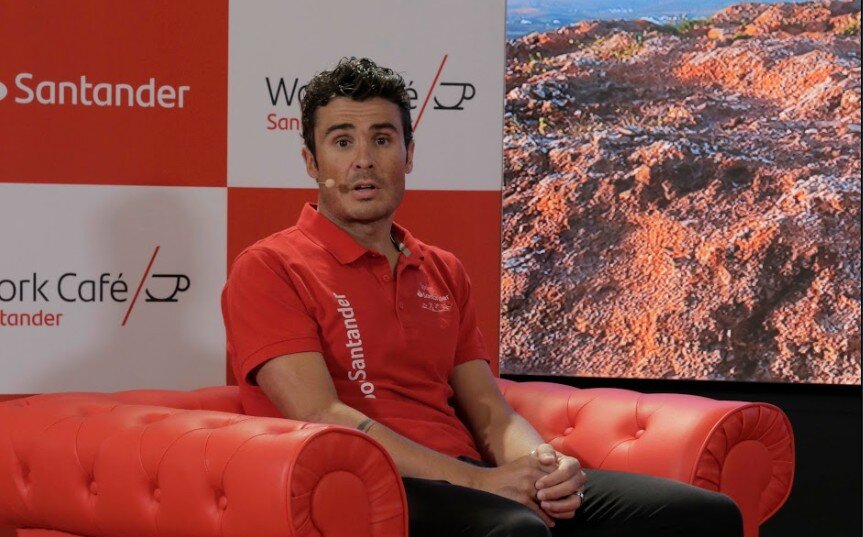 The ambassador of Banco Santander Javier Gómez Noya yesterday inaugurated the new Work Café Santander de Vigo and spoke at Santander Talks about his expectations for the Olympic Games in Japan and also for the future:
"The fact that Mario Mola, Fernando Alarza or if we are on the podium it would not be news and it is likely that we are, so it would not be crazy if there was a Spaniard on the podium in Tokyo".
Noya, who will turn 38 on Thursday, does not rule out being in Paris
With plenty of experience and a new youth at 38 years old who will turn this Thursday, Javier Gómez Noya did not rule out even being able to be also at the Paris Olympic Games.
"There is much left for that, but a while ago I almost ruled out going to Tokyo and I am in competition. I won't say no to Paris now, but we'll see. I will be quite old but we have seen how many endurance sports arrive, so it would not be impossible for me to do it.".
Though "Tokyo may be my last chance at an Olympic Games, but as I said, I don't rule out Paris one hundred percent either. I'm in a good moment and I have a good chance of getting a good result".
He only asks for "health" for his ambitious plans.
"I have been at the highest level since 2003-2004 and although you don't have to be motivated every day, the goal does motivate you and that's why you fight it.
The results are the accolade to keep going. I have support, I have my sponsors, I can be a professional in this sport and it seems to me the best job in the world".
With Tokyo at the gates, "I hope to be well and get the point for the competition ". After all, and despite the delay of a year, "for me there is not much difference between being 37 or 38 years old." "The situation is not ideal for anyone.
We all thought there would be Games and suddenly everything stopped. It was only necessary to reset the objective for this 2021 ".
Your preparation for the Games
To adapt as soon as possible to the high temperatures and humidity of Tokyo in July and August, Javier Gómez Noya explained that he has already started training in a heated pool, "although it only reaches 27 and in Tokyo it will be 29-30 degrees and two degrees. the more they are noticed ".
That is why he performs sessions with wetsuits and plans to arrive in Tokyo "a week or ten days before" for the previous air conditioning.
The schedules will also have their importance, although "with jet lag between you adapt or not you already assume it".
Meanwhile, he announced that he will leave for Cozumel, the Caribbean in Mexico, "where I have already competed, a quiet place to hold a rally in April and if all goes well, we will repeat it before the Games."
Now, his work routines are also being "more progressive and I compete when I feel ready. I try to avoid those beatings and recover. With tough sessions, leave more space and know which routines hurt you the most the next day. For example, for the foot race I have changed some things. For example, it is very good for me to put my legs in cold water or wear compression boots, "he explained.
"I'm at a good level"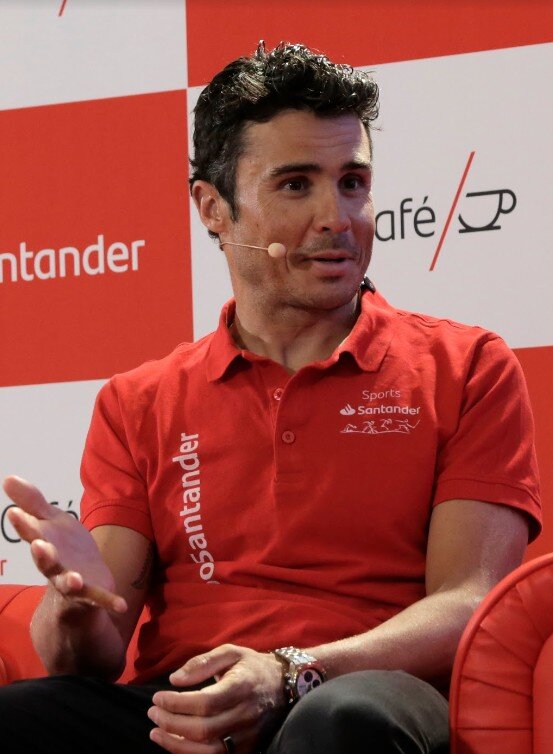 The five-time world champion aspires at the Tokyo Olympic Games to make up for the bad luck that accompanied him in the Rio Games due to a fall.
"Thinking about that fall doesn't give me anxiety. Athletes are exposed to that and the risk must be assumed".
After his first Games 13 years ago, he is clear that "lor positive is that I have more experience. The least positive thing is that I am older, but for these Games I don't think there will be many differences.
We have all experienced an atypical situation with few competitions, but it has helped me to improve a small mistake: an angle in the stroke, to be more efficient in the prevention of injuries, in the race sprint. When you compete you forget the details, so now I have paid more attention to technical things".
Everything goes through a good recovery
"The body does not respond the same with 25 years as with 37 and the key is to adapt and know how to recover. Now I need to go more progressively and take more care of the body. What I have shown myself is that I can be at a good level.
The other day I did my best time ever on a climb to Pontevedra that I usually do, so what I mean is that you adapt".
Your strategy for victory will go through getting out before the water.
"My strategy is to swim well and go ahead and if there is a cut I can eliminate the good runners. That is on paper. Nor can you fall apart when the strategy does not go as expected. You have to be strong".
After all, "sKnowing that I have an Olympic medal and nine world championships makes me face the challenge calmly. If it doesn't work out for me, then what are we going to do to him, although I obviously don't think about it.
In Beijing he had just dominated the year and felt more pressure. He didn't have the experience to handle it like now. The important thing is to be well when it plays.
In Tokyo it will be a very open race and there will be more candidates on paper than in other Olympic Games". On his list are Vincent Luis, Mario Mola, Fernando Alarza or Kristian Blummenfelt, among others
In summary, "I am interested in a career similar to the one seen in Rio. A seven or eight getaway from the water, working hard on the bike and making time for the group behind to play it running".