Jenkins leaves as favorite to take the gold in the triathlon, with the permission of the Australians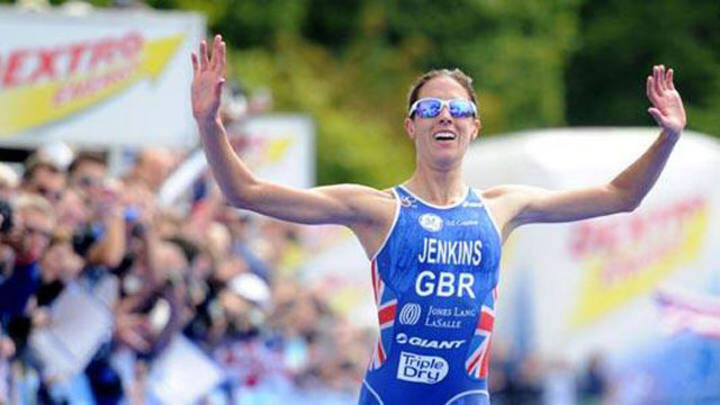 ne of the toughest sports events in the world, triathlon, in the women's category will be held this Saturday with a British woman as the great favorite to swell the English medal table and continue with the Olympic fever of the hosts at the London 2012 Games.
Helen Jenkins of 28 years and second in the world triathlon ranking is the favorite to raid gold, with the permission of the Australian Erin Desham, who hopes to give the surprise after recovering from her serious heart disease.
Nor should we rule out his fellow Aussies, Andrea Hewitt and Emma Moffatt, first and third of the world respectively.
The test opens at 10 in the morning with the 1.500 swimming meters in Hyde Park, which will be followed by a 40-kilometer route by bicycle, to finish in a 10-kilometer race that will be the judge of the medals.
The Australian Desham hopes to stop the British euphoria in a test, that smacks of a new medal for the hosts, despite having undergone heart surgery in 2009 for fatal coronary disease.
Desham has shown his best form before reaching the Games with his victory in the qualifying event for the World Cup in Hamburg, just 10 days ago, where he defeated Moffat, former world champion and bronze in the last games of Beijing.
Swimming can begin to make the difference in the fight for the final victory, since the bike route does not represent great difficulties, being almost all flat, so no great differences are expected. Whoever takes the head in the water can arrive with an advantage in order to face the last stretch of the 10-kilometer race on foot.
The options of Spain
Spain's medal options go through the veteran Guipuzcoan Ainhoa ​​Murua, of 34 years, which is ninth in the world ranking of triathlon.
For the Spanish it will be her third Olympic Games and she hopes to do a good job, in what could be her last attempt to win a medal in the Games.
But Murua will not be alone, by her side and completing the Spanish triathlon team will be Zurine Rodríguez and Marina Damlaimcourt, which occupy the 32 and 36 positions of the world respectively.
On Sunday, it will be the turn of the men's triathlon, where the Spanish Javier Gómez Noya starts as one of the favorites to win gold in London, if luck is with him and he does not fall apart as he did four years ago in Beijing, where He stayed at the gates of the medals, after being fourth after being surpassed by Jan Frodeno, Simon Whitfield and Bevan Docherty in the final sprint.
RTVE