The gym chain GO FIT launches a National Triathlon Club
GO Fit intends that for the 2019 its centers provide triathlon services and trainings to its clients.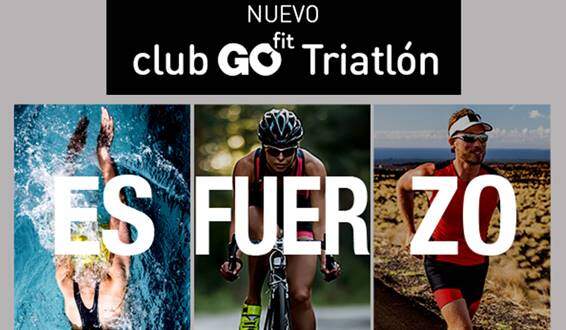 The chain of gyms GO Fit will launch a new initiative at 2019 that will make our sport, the triathlon, a little more known, with the creation of a National Triathlon Club in the 16 sports centers that he manages throughout the national territory.
GO Fit pretends that for the 2019 their centers give services and triathlon trainings to his clients .
The new Go Fit Triathlon Club will be federated by Madrid , where the Madrid Triathlon Federation will be responsible for training the club's coaches thanks to a collaboration agreement signed with the chain.
The first training course was already held last September, only for the coaches of the GO Fit Triathlon. This course has been the first that both entities intend to carry out to train the coaches of the club that aspires to be the largest in Spain.
Further information: http://www.go-fit.es