The French Alexandra Louison with Clemente Alonso will seek to revalidate their podium in EXTREME MAN BY ARTROACTIVE Menorca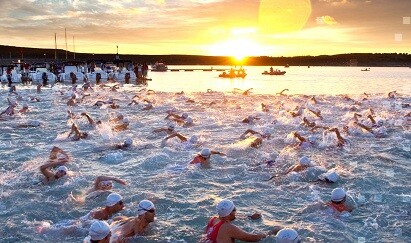 Less than a month after the start of the third edition of Extreme Man by ARTROACTIVE Menorca, the presence of one of the leading long-distance triathletes in the neighboring country has been confirmed, the French Alexandra Louison
In this spectacular event that has its route in the Balearic Island, the French triathlete who wins the first edition of Extreme Man Menorca will seek to revalidate her podium together with the salamantino triathlete, twice winner of this test, Clemente Alonso.
In addition, the appointment of Menorca will have other names representative of the international scene such as the Frenchman Oliver Marceau and the Olympic triathlete Xavi Llobet that will not be easy for the two time champion Clemente Alonso during this awaited third edition.
Extreme Man by ARTROACTIVE will also be this year the Balearic Long Distance Triathlon Championship 2012, where the renowned Menorcan triathlete, Juli Martí Mora (5 place in the first edition) and Juan Antonio Fernández Pérez, another of the greats, will be present. Local favorites, among other local representative triathletes who will attend this event.
After completing the maximum number of registrants last July, with 400 participants, the organization valued the possibility of expanding it to 550 due to the demand for extra places requested from the organization, leaving the last numbers available as of today.
On the other hand, the organization of the test has made available to participants parallel services such as hotel deals with very low prices, transport services of bikes to boxes, and rental of bicycles, kayaks etc.
For more information: www.extreme-man.com