The town of Calella hosts this weekend a great international event, Half Challenge Barcelona Maresme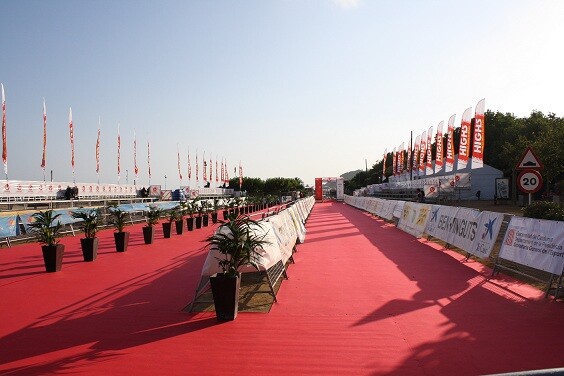 Great weekend for the Triathlon in Spain. For all lovers of this sport, Madrid will host this weekend one of the great international events: The World Triathlon Series, and also on Sunday 27 the town of Calella, located on the Costa del Maresme, will host the great event National Media Distance.
Half Challenge Barcelona, ​​proof that has been cataloged by the Spanish Triathlon Federation for two consecutive years as the best nationally, this year beats records of participation.
Triathletes of great national and international prestige have taken part in this test in recent years, thus guaranteeing the great quality of circuits and organization that they have. With a spectacular setting that runs along the Maresme coast, and unbeatable care for the triathlete, this test is presented as a unique appointment for those who want to debut, improve their marks in medium distance or enjoy this triathlon one more year.
Some of the favorites for this test are in the men's category Miquel Blanchart, José Luis Cano and in the women's category Gurutze Frades Yvette Grice, Challenge champions Henley-on-Thames and Asa Lundstrom among others.
A total of 1700 participants will meet in this town to compete in a circuit that runs over the distances of 1900 meters to swim, 90 km in the cycling segment to finish with 21.1 km of running.
If you have not been able to attend this year, do not miss the opportunity to follow the appointment in real time through its website: www.challenge-barcelona.es