Léo Bergere and Katrina Matthews win the Club La Santa IRONMAN 70.3 Lanzarote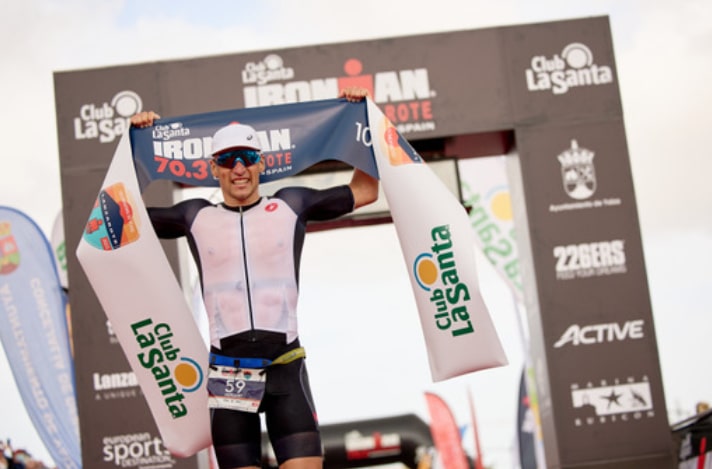 Today the 10th edition of the IRONMAN 70.3 Lanzarote in Playa Blanca where the test has had a good poster of professionals.
The competition began at 7:00 am local time with a 1.900m swim followed by a 90km bike ride and ending with a 21km run.
In the men's category the victory went to the French Léo Bergere with a time of 3: 55: 44 followed by Kyle Smith (3: 56: 11) and for Florian Angert (3: 57: 37) in third position.
Leo got off the bike 1:40 behind Clement Mignon but in the foot race he came back in time to overtake Smith in the last part of the test to get the victory.
On the other hand, the women's test the victory has been for the British Katrina matthews with a time of 4: 17: 46 followed by Anne Haug (4: 21: 23) and for Jess Learmonth (4: 23: 44) in third position.
Katrina, after having lost time in the swim, came back in the cycling segment to reach T2 with almost 4 minutes of advantage. In the foot race she alone had to maintain her advantage to get the victory.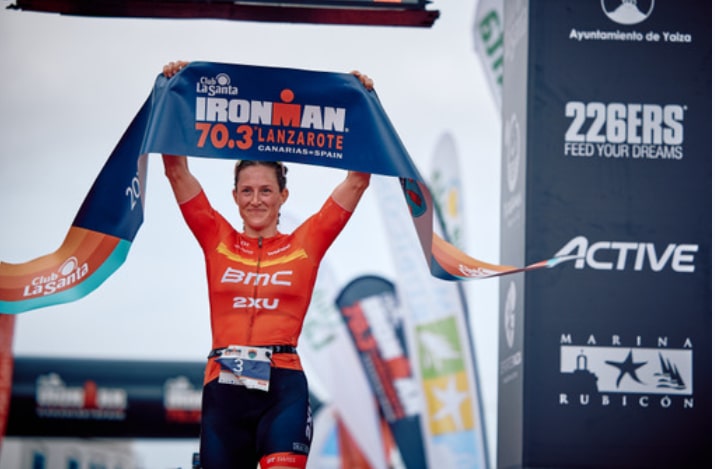 Male classification
| | | |
| --- | --- | --- |
| 1 | Leo Bergere | 03:55:44 |
| 2 | Kyle Smith | 03:56:11 |
| 3 | Florian Angert | 03:57:37 |
| 4 | Clement mignon | 03:58:56 |
| 5 | Leon chevalier | 03:59:25 |
| 6 | Jonas hoffmann | 04:00:55 |
| 7 | Boris Stein | 04:02:21 |
| 8 | Gabor Faldum | 04:02:58 |
| 9 | Christophe de Keyser | 04:04:20 |
| 10 | Gregory barnaby | 04:04:45 |
Female classification
| | | |
| --- | --- | --- |
| Site | First Name | Time |
| 1 | Katrina matthews | 04:17:46 |
| 2 | Anne Haug | 04:21:23 |
| 3 | Jess Learmonth | 04:23:44 |
| 4 | lucy buckingham | 04:33:20 |
| 5 | Els Visser | 04:35:17 |
| 6 | Marjolaine pierre | 04:36:19 |
| 7 | Lydia dant | 04:39:53 |
| 8 | Giorgia Priarone | 04:41:59 |
| 9 | Diede diederiks | 04:42:28 |
| 10 | Elisabetta Curridori | 04:46:09 |
The IM 70.3 Lanzarote has been the prelude to its older brother the IRONMAN that will be held on May 21 and that will surely have great triathletes. Both tests are organized by Club La Santa