The list of PROS that will be at Club La Santa IRONMAN Lanzarote has been published.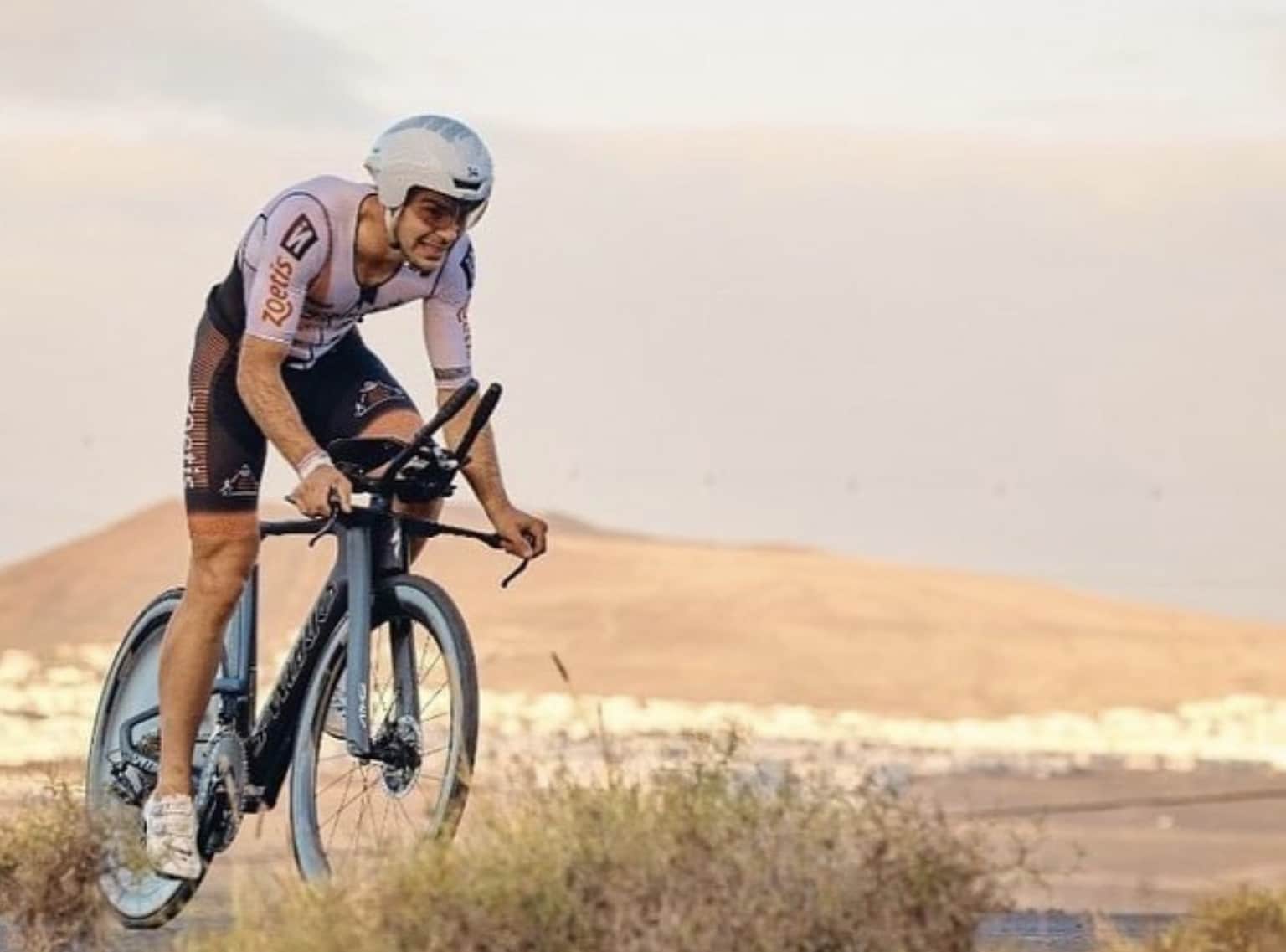 This coming May 20th, the XXXI edition of the Club La Santa IRONMAN Lanzarote where more than 1.000 participants will be on the starting line.
The organization has published the exit list of professionals where the presence of Sam Laidlow, IRONMAN world runner-up in 2022.
We also find triathletes like Cameron Wurf, Andreas Dreitz or the Spanish Jordi Montraveta, what's coming, Gonzalo Fuentes o Eneko Elosegui.
In the female category stands out Alexandra Tondeur, Lydia dant among others.
Table of male professionals:
| Bib No. | Athlete | Country |
| --- | --- | --- |
| 1 | Sam Laidlow | FRA (France) |
| 2 | Cameron Wurf | AUS (Australia) |
| 3 | Kenneth Vandendriessche | BEL (Belgium) |
| 4 | William Mennesson | FRA (France) |
| 5 | Niek Heldoorn | NLD (Netherlands) |
| 6 | Gonzalo Fuentes | ESP (Spain) |
| 7 | Jon Breivold | NOR (Norway) |
| 8 | Jordi Montraveta Moya | ESP (Spain) |
| 9 | Andreas Dreitz | DEU (Germany) |
| 10 | Sybren baelde | BEL (Belgium) |
| 11 | Christopher Dels | DEU (Germany) |
| 12 | Arthur Horseau | FRA (France) |
| 13 | Milosz Sowinski | POL (Poland) |
| 14 | Seppe Odeyn | BEL (Belgium) |
| 15 | thomas hounjet | NLD (Netherlands) |
| 16 | Reece Barclay | GBR (United Kingdom) |
| 17 | Oliver Martinussen | DNK (Denmark) |
| 18 | Amaury Dehez | FRA (France) |
| 19 | Alexander Degasperi | ITA (Italy) |
| 20 | Eneko Elosegi | ESP (Spain) |
| 21 | Christian Stoerzer | DEU (Germany) |
| 22 | Thomas Bosch | DEU (Germany) |
| 23 | Marcel Bischoff | DEU (Germany) |
| 24 | Alejandro Jiménez Valverde | ESP (Spain) |
| 25 | Michael deWilde | NLD (Netherlands) |
| 26 | Juan Pedro Garcia Ochoa | ESP (Spain) |
Table of female professionals:
| Bib No. | Athlete | Country |
| --- | --- | --- |
| 28 | Lydia dant | GBR (United Kingdom) |
| 29 | Alexandra Tondeur | BEL (Belgium) |
| 30 | Jeanne Collonge | FRA (France) |
| 31 | Hillary Hughes | IRL (Ireland) |
| 32 | Lina-Kristin Schink | DEU (Germany) |
| 33 | Lenny Ramsay | NLD (Netherlands) |
| 34 | Camille Angele Deligny | FRA (France) |
| 35 | Helen Moes | NLD (Netherlands) |
| 36 | Liesbeth Verbiest | BEL (Belgium) |
| 37 | Petra Eggenschwiler | CHE (Switzerland) |