Magnus Ditlev and Daniela Ryf make history at Challenge Roth 2023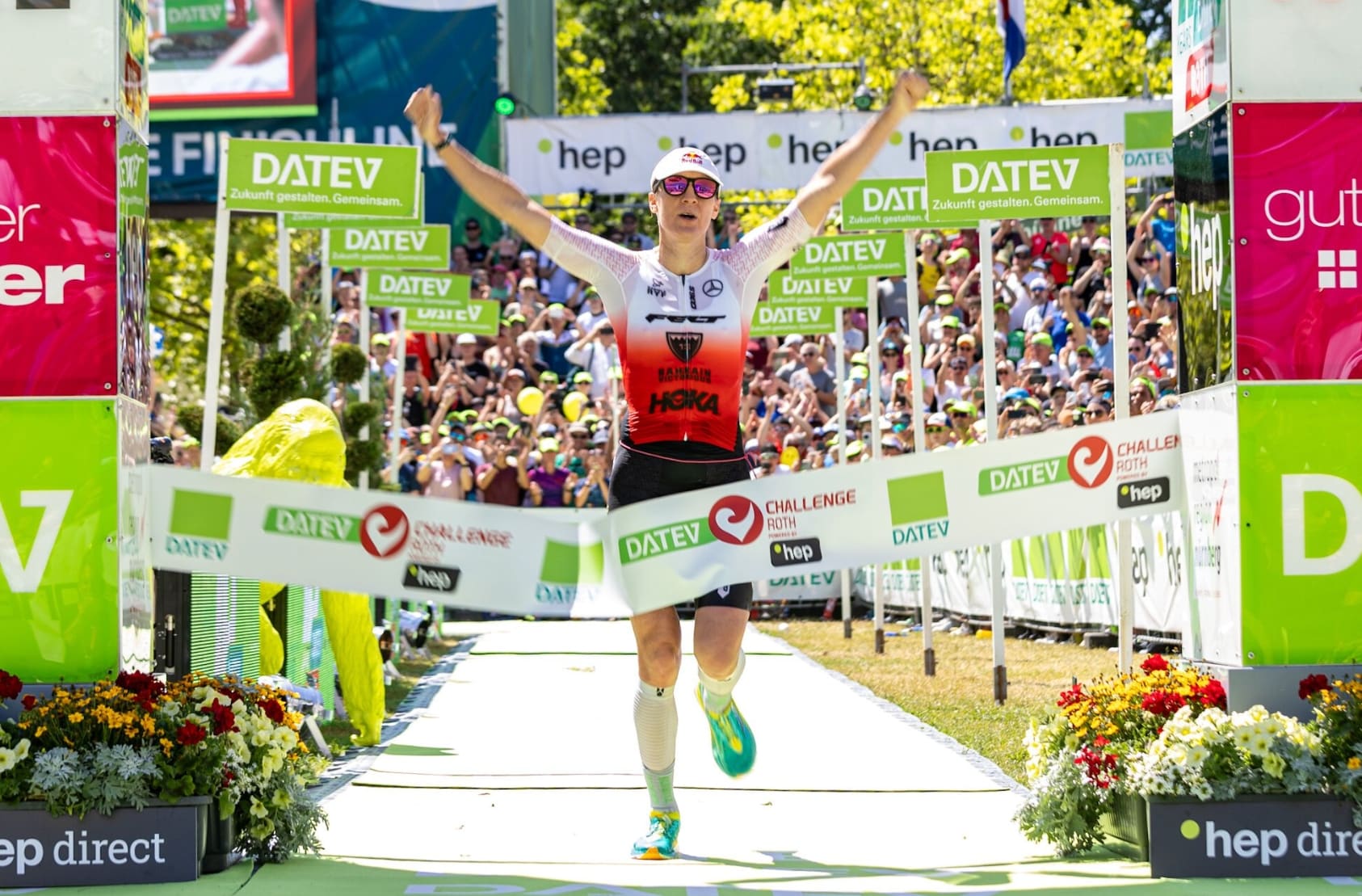 In a spectacular day in Roth last year's winner Magnus ditlev y Daniela Ryf have managed to break the new records in the test, where Ditlev has gone down from 7:25 in the distance
Unstoppable Magnus Ditlev
Successfully defending his title, Magnus Ditlev, the 25-year-old Danish phenom, broke his own cycling record set last year, pulling under four hours of cycling with an impressive time of 3:57:45 over 180km. .
After the transition, Ditlev quickly overtook the troubled Sam Laidlow, accumulating a sizeable lead that saw him cross the line at Roth with a nearly six-minute lead over Patrick Lange and Ben Kanute, setting a new world best time of 7:24. :40.
Daniela Ryf, the Swiss Queen of Roth
For its part, Daniela Ryf, the Swiss triathlete has beaten the world time that has been in force for twelve years of Chrissie Wellington by almost ten minutes.
Ryf, now a three-time Roth champion, finished the race with a time of 8:08:21.
After a good season, Ryf showed great strength, accumulating such a large advantage in the cycling segment that it was unattainable for her competitors.
Anne Haug, last year's winner, and Laura Philipp, both German, managed to get on the podium, occupying second and third place respectively.
300.000 viewers
Appealing to a global audience, the DATEV Challenge Roth set a new attendance record this year, with around 300.000 spectators cheering the approximately 3.500 entrants and 650 relay teams along the long-distance triathlon course.
Especially at the swimming start point in the Main-Danube Canal and at the Solarer Berg hotspot, more visitors than ever before came to cheer on the athletes.
Roth: a jewel in the Bavarian crown
Roth, located in the Middle Franconian region of Bavaria, is famous for its historical heritage and impressive natural landscapes.
It has a picturesque old town with half-timbered houses, the imposing Ratibor Castle and the Schloss Ratibor Palace, not to mention the beautiful forests and rivers that surround it.