María Casals sixth in the European Cup in Caorle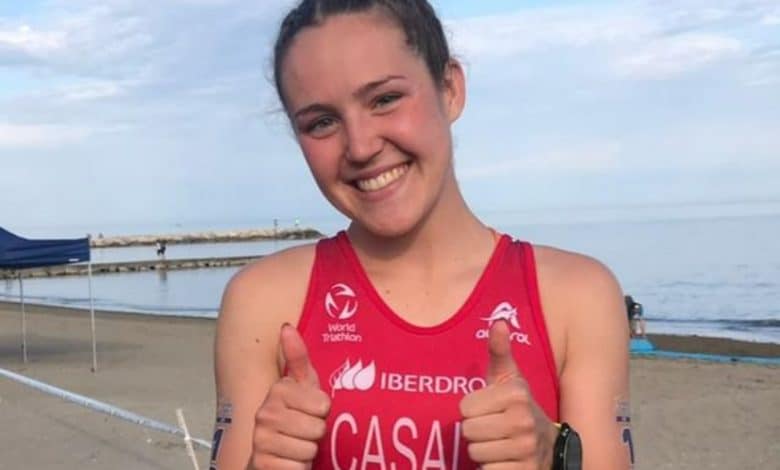 The Spanish Maria Casals He finished in a great sixth position in the Triathlon European Cup that was held yesterday in the Italian city of Caorle.
The test where they have participated 34 Spanish Among all the categories it has been a good test for the young Spanish triathletes.
In the women's category, the victory was the sprint for the Italian Carlotta Missaglia with a time of 56: 58 followed by Angelica Prestia (56: 59) and by Selina Klamt (56: 59).
sixth coming in Maria Casals with a time of 57: 16.
In the men's category the victory went to the Swiss Max Studer with a time of 51: 20 followed by Lasse Lührs (51: 21) and by Shachar Sagiv (51: 23).
The best Spanish has been Igor Bellido which has finished in the 15 th position.
Spanish Classification
| | | | |
| --- | --- | --- | --- |
| Position | Athlete | Country | Total Time |
| 6 | Maria Casals Mojica | ESP | 00:57:30 |
| 15 | Igor Bellido Mikhailova | ESP | 00:52:08 |
| 20 | Iratxe Arenal Arribas | ESP | 00:59:17 |
| 23 | Sofia Aguayo Mauri | ESP | 00:59:47 |
| 25 | Helena Moragas Molina | ESP | 00:59:51 |
| 36 | Paula Del Pozo Drunkard | ESP | 01:01:08 |
| 39 | Andres Hilario Morales | ESP | 00:53:52 |
| 47 | Paula Sanchez Garcia | ESP | 01:02:08 |
| 51 | Ander Noain Lacamara | ESP | 00:54:41 |
| 57 | Esteban Basanta Fouz | ESP | 00:55:25 |
| 58 | Maria Alzaga Criado | ESP | 01:03:33 |
| 58 | Carlos Lozano-Fernandez | ESP | 00:55:28 |