Dolça Ollé confirms its presence in Challenge Madrid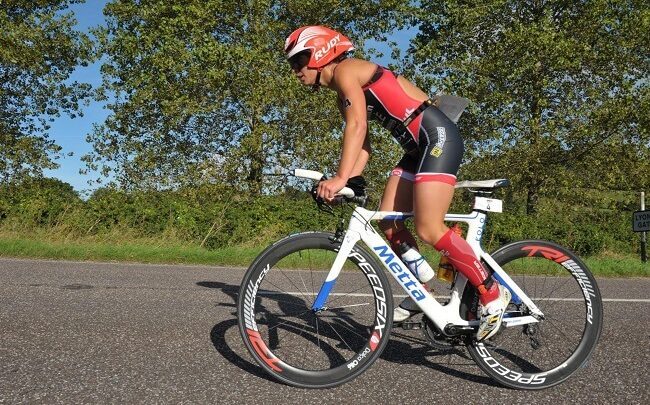 {wbamp-meta name = »image» url = »/ images / stories / news / dolca-olle-challenge-madrid.jpg» width = »650" height = »432"}
Spectacular duel of aces promises this first edition where there will be a "face to face" of two of the great Spanish triathletes: Maria Pujol, current champion of Spain MD, along with Dolça Ollé, current champion of Spain LD Triathlon.
Dolça Ollé, with several Top5 in his palmares in MD and LD tests in Spain, will face the same María Pujol for the first time in his life at the "full" distance that will include 3.800 km by swimming, 180 km of cycling to finish with 42 km of running on foot for this first edition of Challenge Madrid.
Cheerful, disciplined but above all legal, Dolça is a triathlete from the world of swimming. Passionate about sports, she decided to take the step to triathlon several years ago where, despite her great physical and mental capacity, she still shows her possibilities for improvement every day "My weak point is perhaps the race on foot, but I work every day on it and with great enthusiasm"
With a tight schedule, Dolça, after his interview with the press, showed his enthusiasm for participating in Challenge Madrid "The date fit me with the seasonal objectives and checking the circuits through the web I have seen that they adapt enough to my tastes and for this I chose to participate in this international event"
A demanding test for the triathlete where, despite their harshness, every day more women are joining the starting list "I have been practicing triathlon for many years and the truth is that every day there are more girls who choose this sport, it is a good signal. Triathlon has the advantage that it combines three disciplines and that's why it engages so much! "
"Sharing the starting line with María Pujol I think it will be a very rewarding duel for both of us that will allow us to learn from this distance. María is a very strong girl with many years of experience in triathlon, she is a great swimmer and also a good athlete"
Challenge Madrid will be held next September 24 in the Community of Madrid, having its starting point in the Buitrago reservoir to then have a cycling segment through the most emblematic ports of the Community of Madrid, ending the race on foot through the city ​​with its goal in the emblematic Puerta del Sol, an event without a doubt that this year will also celebrate its first edition.
Further information: http://challenge-madrid.com/es/