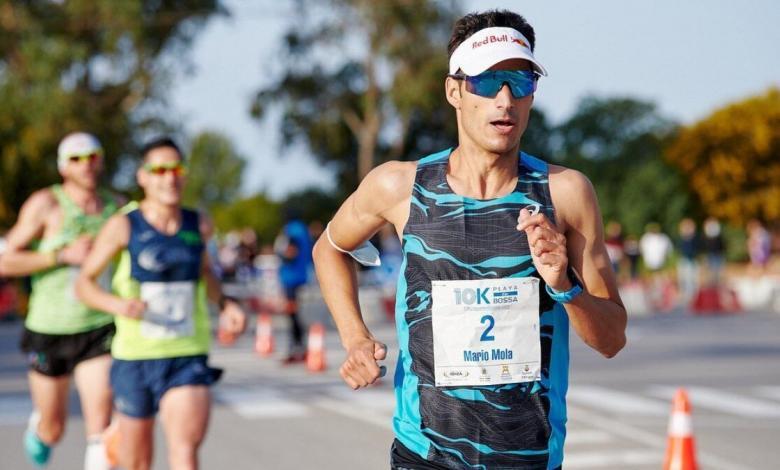 The Balearic triathlete Mario Mola, got yesterday in the 10K from Playa d'en Bossa from Ibiza su best personal brand in the distance in a test where he was second behind the Moroccan Youssef Ben Hadi.
Cool I stop the clock with a 29 time: 02 in a circuit approved by the REAF.
He also participated in the test Javier Gómez Noya which was fifth with a time of 29:58.
In the female category, Carolina Routier He also got on the podium with a Third place in the test and with a time of 35:49
Has dropped 3 times from 29 in the 10k Olympic triathlon
In the Olympic distance Mario Mola has managed to go down several times from 29 minutes in the 10 kilometers of this distance, his best time being 29:48 in the Montreal WTS 2018
It also dropped from 29 in Yokohama (29:52) and in the grand finale of Gold Coast (29:55) in 2018
In sprint triathlon, he has gone down 3 times of the 14 minutes in the 5 km
Mario Mola, 3 times world champion, has already shown that he is the "king of sprint triathlon"Getting down 3 times of the 14 minutes in the 5 km of foot race.
His best brands have been in Hamburg 2015 (13: 55), Mooloodaba 2014 (13: 55) and Hamburg 2018 (13:59) to which we should add the Abu Dhabi with 14:00.
See this post on Instagram
Price drop on Amazon
399,00€
4 New From 399,00 €

Amazon.com
80,21€
3 New From 247,89 €
45 Used From 80,21 €

Amazon.com
More discounts