Marisol Casado re-elected president of the World Triathlon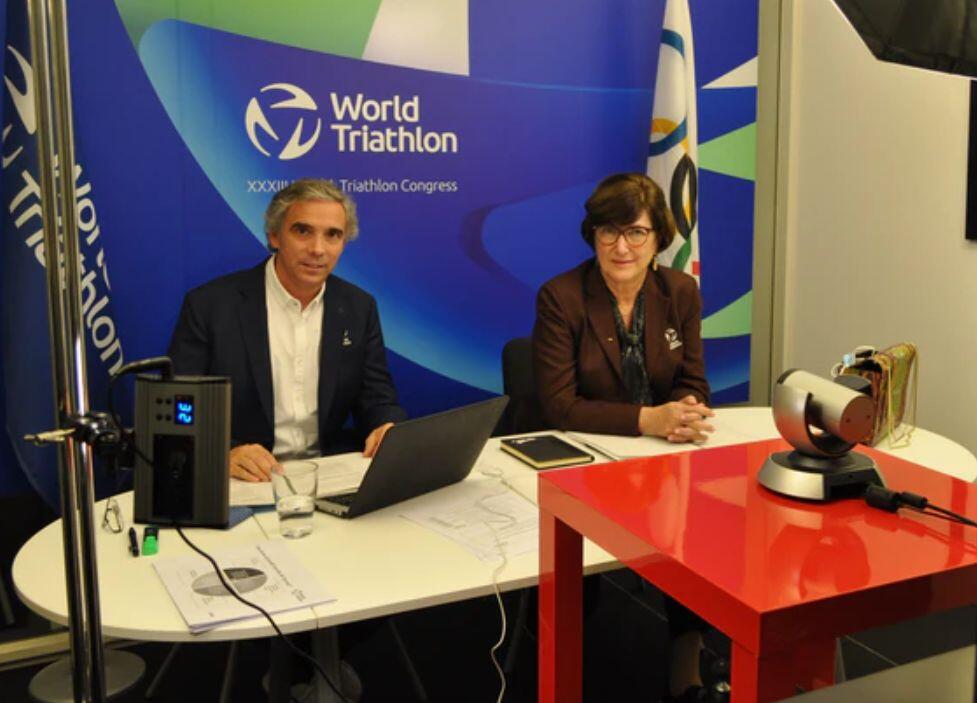 The International Triathlon Federation, worldtriathlon, has published the results of the vote for the office of president of the entity.
Marisol Married has received overwhelming support from members who participated in the XXXIII World Triathlon Congress with 86 votes in favor against the 43 that his opponent Mads Freund of Denmark has achieved.
"I am delighted to receive this vote of confidence from our members which is an acknowledgment of all the hard work we have been doing to secure triathlon's rightful place among the most popular and fastest growing sports in the world.
The past week has shown that the solidarity and integrity of our organization, our National Federations, the members of our committee and commission and our athletes continue to define us ".
"I know that Mads Freund shares my passion for our sport and I promise to take into account the points raised by his candidacy, as well as everything that has emerged from the discussions with the National Federations and Continental Confederations.
Working with the new Executive Board, we are ready to make the World Triathlon even stronger"
She was elected president of the ITU in 2008
Married, she is the only woman on the International Olympic Committee since 2010 and was elected ITU President in 2008.
At 64, she will be the president of the World Triathlon again until the Olympic Games in Paris 2024.
Voting results
These have been the result of the votes
President:
Marisol Casado (ESP) 86 - ELECTED
Mads Freund (DEN) 43
Vice-Presidents:
Shin Otsuka (JPN) 98 - ELECTED
Debbie Alexander (RSA) 92 - ELECTED
Ian Howard (GBR) 74 - ELECTED
Antonio Alvarez (MEX) 73 - ELECTED
Alan Beckford (JAM) 49
Ria Damgren Nilsson (SWE) 43
Majid Amahroq (MAR) 26
Executive team members:
Gabriela Gallegos (USA) 87 - ELECTED
Bernard Saint-Jean (FRA) 87 - ELECTED
Miles Stewart (AUS) 81 - ELECTED
Leslie Buchanan (CAN) 69 - ELECTED
Karen Araujo (TTO) 52
Shanelle Barrett (NZL) 38
Alan Beckford (JAM) 26
Longman Keshavarz (IRI) 18
More information about the congress: https://www.triathlon.org/about/congress/2020_congress