Mathias Petersen wins at IRONMAN Austria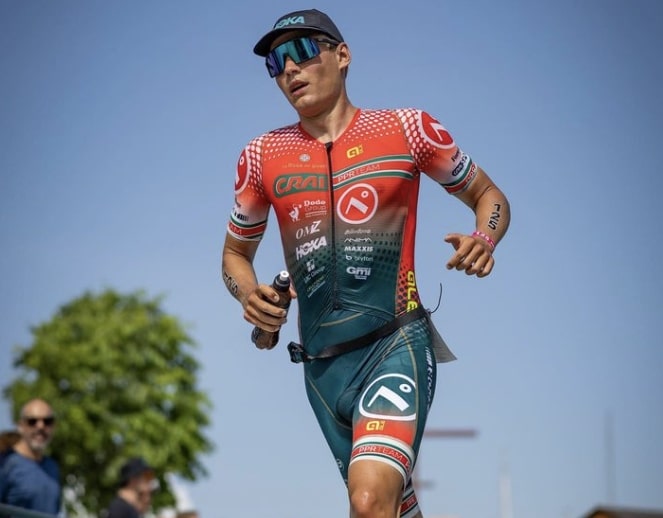 Today has been held in the city of Klagenfurt, Austria, a new edition of the IRONMAN Austria, where the victory has been for Mathias Petersen.
In the male category, the victory has been for Petersen with a final time of 07: 56: 39, followed by Cameron Wurf with a time of 08:02:42, and for Georg Enzenberger with a time of 08:08:28, occupying the third position.
Emilio Aguayo DNF
The IRONMAN Austria, which took place this Sunday, June 18, had the participation of high-level triathletes.
Among them, the Spanish Emilio Aguayo, recent Spanish Triathlon LD Champion was looking for a slot for the IRONMAN world championship in Nice in this test.
Emilio came out of the water in a group close to the head of the race but in the cycling segment he lost contact with the group and had to complete a large part of the route alone, although he reached T2 sixth but more than 14 minutes behind the leaders .
In the foot race, Aguayo could not maintain a good rhythm and finally, unfortunately, he withdrew after completing the half marathon.
winning times
Petersen's performance in the water, on the bike and in the race was impressive.
His average speed in the water was 01:14 min/100m.
On the bicycle, his average speed was 41.88 km/h.
In the run, he maintained a pace of 15.34 km/h, which is equivalent to a pace of 3:55 min/km.
Top 10
| Job title | Athlete | Final time | Difference |
| --- | --- | --- | --- |
| 1 | Mathias Petersen | 07:56:39 | — |
| 2 | Cameron Wurf | 08:02:42 | + 06: 02.64 |
| 3 | Georg Enzenberger | 08:08:28 | + 11: 49.10 |
| 4 | Gergo Badar | 08:09:01 | + 12: 21.83 |
| 5 | Arnaud Guilloux | 08:12:27 | + 15: 47.54 |
| 6 | Dylan magnien | 08:14:20 | + 17: 40.43 |
| 7 | Maximilian hammerle | 08:16:01 | + 19: 21.26 |
| 8 | Andrej Vistica | 08:18:41 | + 22: 01.45 |
| 9 | Ivan Tutukin | 08:19:04 | + 22: 24.63 |
| 10 | Tim Van Hemel | 08:20:26 | + 23: 47.10 |