Triathlon News
The first Spanish Individual Time Trial Triathlon Championship is born
The test is part of the FETRI ProTour of Pontevedra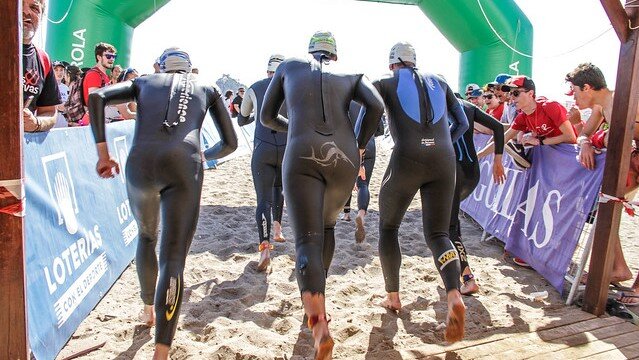 The Spanish Triathlon Federation launches an 2019 new national championship focused on the usual athletes participating in Age Groups and under the Individual Time Trial format, that will be developed in Pontevedra on Saturday 12 day of October, within the framework of FETRI ProTour and that will gather in the Galician city best spanish triathletes with the participation of the great national stars of the World Series.
The competition distances will be the usual ones in a sprint triathlon, with 750 meters of swimming, 20 kilometers of cycling and 5 kilometers of running.
A discipline in continuous growth
The time trial format has experienced great growth in recent years in the competitions for duathlon and triathlon teams, and will represent a different way of facing an individual triathlon event for all and all athletes facing the challenge.
The spectacular nature of the Pontevedra circuits, located in the surroundings of the Lérez River, the Island of Sculptures and the pedestrianized historical center of the city, together with the attractiveness of the FETRI ProTour that will have the same weekend in competition with international triathletes of maximum level, the champion and the champion of Spain Sprint and Olympic Triathlon, plus the best classified in both national championships, embrace the premiere of the new event.
The FETRI ProTour continues to bet on the show
The new environment of FETRI ProTour, competition focused on the show and the relevance of the Spanish triathletes, will also have special attention to the participants in the new Spanish Triathlon Individual Time Trial Championship, protagonists with the rest of the athletes present and in action during the weekend.
Source: FETRI