A new Triathlon concept is born: TRIATHLÓN QUEBRANTA HUESOS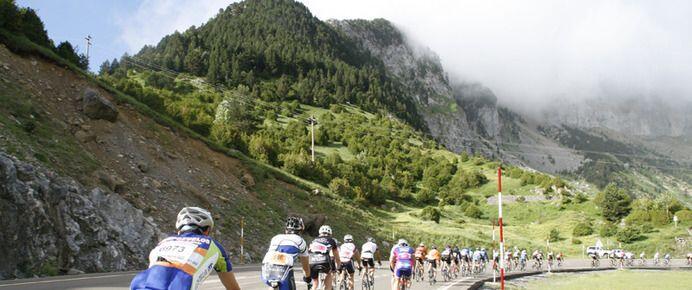 The organization of the now mythical "Quebrantahuesos" cycling tour that runs through the Alto Gállego region in Sabiñánigo in Huesca and which has become a unique event for cycling enthusiasts, this year will also have a Triathlon test as well as an MTB test, which has emerged as one of the new sports bets of ChainReactionCycles.com for this 2012
The test will take place on August 5 with the town of Sallent de Gállego as the nerve center.
The competition will start that Sunday at 7:00 am, covering distances of 1.900 meters of swimming in the Lanuza reservoir; 81 kilometers in cycling and 18 kilometers in running.
Its main feature will be its bicycle tour, which will run along part of the route of the famous Quebrantahuesos cyclotourist march (which will take place on June 23).
It will ascend two of its mountain passes two times (since it is a round trip): Hoz de Jaca and Cotefablo, a particularity that, in addition to giving advantage to "triathletes-cyclists", makes it perhaps the most last of Spain of this discipline
For more information: www.quebrantahuesos.com