Paula Herrero Champion of Spain of Elite Triathlon 2020
Paula Herrero has achieved her first national title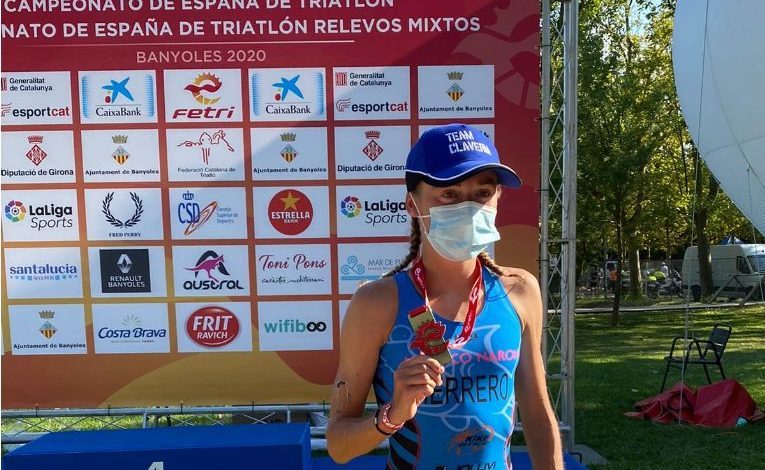 Today the Spanish Elite Triathlon Championship on Olympic distance was held in Banyoles.
On a day marked by the celebration of ITU World Championship in Hamburg, which has caused that some of the international triathletes are not present, the test has been contested in compliance with all Covid-19 protocols
The first to get out of the water was Sara Guerrero followed by Claudia Perez and Cecilia Santamaria at 3 seconds.
In the cycling segment, a very large group was formed with 30 units with all the favorites that arrived together with T2, with everything to be decided.
In the foot race, Paula Herrero left alone, passing through the first lap of the circuit, 41 seconds ahead of Maria Varo, Irene Lozate and Cecilia Santamaría who were together.
Paula Herrero he has managed to maintain his advantage with a good race pace and has achieved victory in a time of 2:00:37 obtaining his first national title.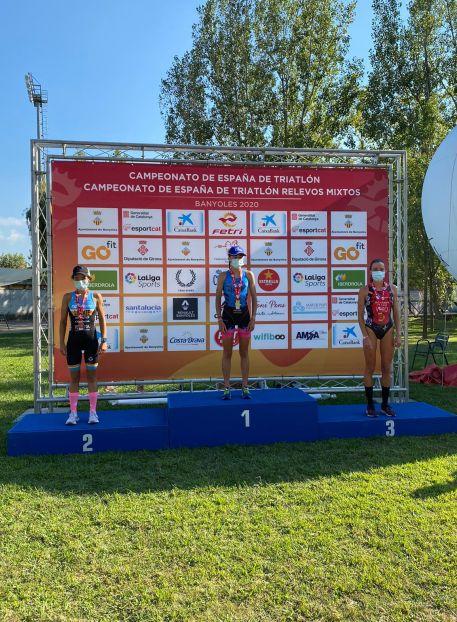 The second classified has been Irene Loizate (2: 01: 45) and third Mary Valo (2: 01: 50)
In fourth position has entered Cecilia Santamaria and fifth has been Anna Flaquer
Classifications