Joe Gambles and Marina Damlaimcourt win at the premiere of PortAventura Challenge Salou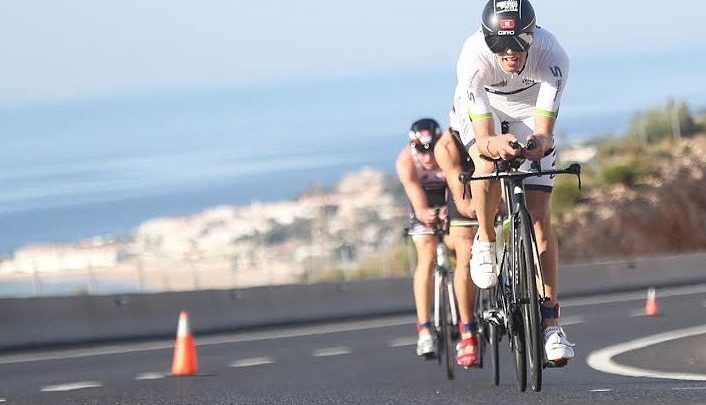 The inaugural edition of PortAventura Challenge Salou already has winners. The Australian Joe Gambles and the Spanish Marina Damlaimcourt have written their names with golden letters on the first page of the history of this competition.
In a day marked by intense heat, the festive atmosphere and the support of the public have been key in the development of the scheduled tests. The Half (1.900 m / 90 km / 21 km) started at 07: 00 h. with the departure of professionals. From that moment, nine waves of exit to avoid the drafting and allow the triathletes to compete comfortably.
As planned, it has flown in the race. Joe Gambles has imposed his rhythm from the first moment, when leading the swimming segment and has achieved an average speed near the 45 km / h in cycling.
Behind, Ritchie Nicholls and Antony Costes, along with Miguel Angel Fidalgo fought for the podium. Nicholls came to be very close to Gambles, but he did not manage to take away the triumph.
Finally, the Australian got a hard-fought victory by stopping the 03 time trial: 39: 00. Second the Scottish Nicholls (03: 40: 11) and third the French Antony Costes (03: 42: 41).
In the female category, Marina Damlaimcourt He started as a favorite despite his short experience in medium distance. He did not disappoint and starred in a brilliant performance that earned him the triumph when crossing the finish line in 04: 13: 14. Behind, Susie Cheetham (04: 13: 20) and Sara Loehr (04: 14: 12).
More from 2.000 athletes
The mid-distance triathlon was the star of a weekend that brought together more than 2.000 athletes in the Breakfast Run, Junior Challenge, Half Challenge, Short Challenge and Aqua Challenge. Competitions for sports lovers of all ages and backgrounds, to overcome the 20% foreign participation, which have filled the town of Salou with energy.
Further information: www.challenge-salou.com
Classifications: http://cronochip.racetecresults.com/Results.aspx?CId=131&RId=525