Get ready for the IRONMAN Portugal with the Swim Challenge in Cascais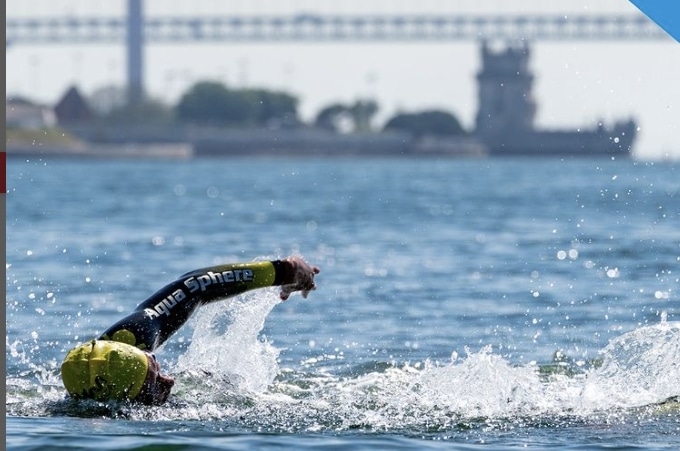 El Swim Challenge Cascais it's a competition of crossing to swim which is held in the beautiful city of Cascais, where the IRONMAN Portugal is also held.
This route is a perfect option for triathletes who are preparing a medium or long distance test in the last part of the season.
This year, in its 11th edition, the organization takes another step in its internationalization and add an ultra marathon test of 20 kilometers that will unite Lisbon and Cascais.
This will be the longest event organized in Portugal, and it will take place on September 23, 2023.
The Swim Challenge is part of the Ultra Marathon Swim Series world circuit, organized by the World Open Water Swimming Association.
The LIDL Swim Challenge program will continue on September 24, offering events of 3.8 km, 1.9 km, 1 km and the new distance of 5 km.
These distances include all official Olympic open water distances. In addition to tests for children (200 m and 400 m).
official distances
| | | |
| --- | --- | --- |
| Distance | Description | Date |
| 20 km | Lisbon-Cascais ultramarathon race | 23th September 2023 |
| 10 km | Oeiras-Cascais water marathon | 23th September 2023 |
| 5 km | Open water test (Olympic distance) | 24th September 2023 |
| 3.8 km | open water test | 24th September 2023 |
| 1.9 km | open water test | 24th September 2023 |
| 1 km | open water test | 24th September 2023 |
| 400m | test for children | 24th September 2023 |
| 200m | test for children | 24th September 2023 |
Thais Sant'Ana, Bárbara Hernández and Andrea de La Hera, ambassadors of the event
The test will have the participation of two outstanding open water athletes, Thais Sant'Ana from Brazil and Barbara Hernandez from Chile who are also ambassadors in the Swim Challenge Cascais 2023,
Bárbara Hernández, known as the "Ice Mermaid", has been recognized by the World Open Water Swimming Association (WOWSA) as the "Woman of the Year in Open Water Swimming" in 2020.
He became the first person to swim 5,5 km between the Pacific Ocean and the Atlantic Ocean at the bottom of the South American continent.
He has also accomplished other feats, including swimming in New Zealand's Cook Strait and in Antarctic waters without a wetsuit.
Moreover Thais Sant'Ana is a Brazilian aquatic ultramarathon swimmer.
He has participated in numerous open water swimming events and He has won several titles and records in his career.
She is currently enrolled in the Crossing the English Channel in 2024.
She is excited to participate in the Swim Challenge Cascais and considers this competition as part of her preparation for the English Channel
A Spanish swimmer will also be present, Andrea Lahera, He has done several ultra-distance tests and comes to the test wanting to give it his all.
Cascais city
The city of Cascais is located a few hours drive from Spain and has been the seat of the IRONMAN Portugal, which will be held this year October 21 in its 2 distances, Full and 70.3.
If you are looking for a test to measure your performance before competing in medium or long distance, the Cascais Swim Challenge is a perfect option.
Cascais is known for its marina, its golden sand beaches and its lively city center full of restaurants and shops. In addition, the city has a number of historical monuments and museums that visitors can explore.
More information on the official page: www.swim-challenge.com.
This competition, with events of various distances, is an unbeatable opportunity to do quality training before the big event.