The Bilbao Triathlon Preview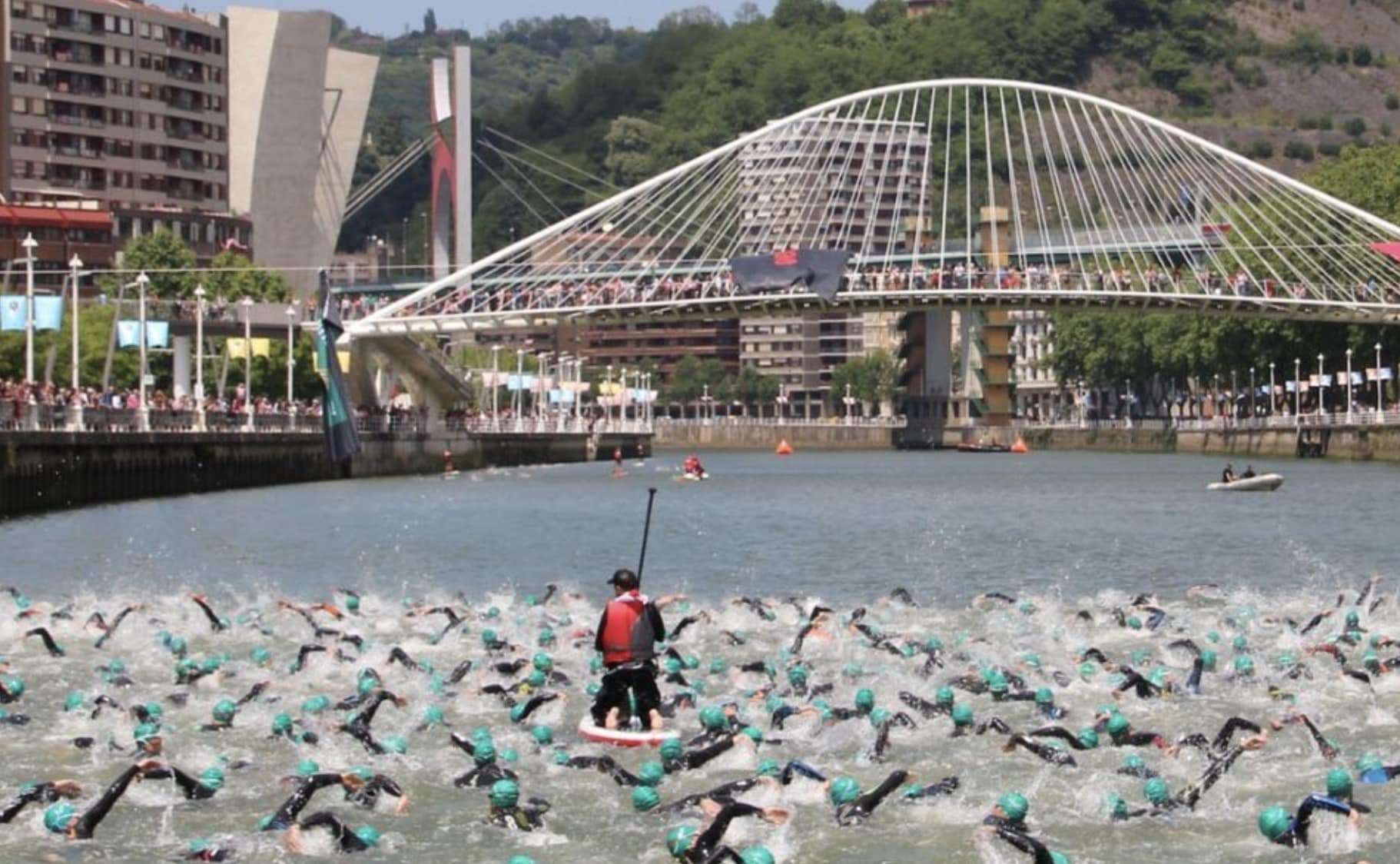 This Saturday, September 30, the city of Bilbao will experience the triathlon again with the celebration of a new edition of the Bilbao Triathlon.
This competition is one of the most important in Spain and is part of the FETRI Medium and Long Distance Triathlon Spanish Cup.
Favorites
In the male category, Pello Osoro He presents himself as the man to beat. His season has been exceptional, and he will face rivals of the caliber of Albert Moreno, Gonzalo Fuentes y Julen Lopetegui among others.
In the female category, Helene Alberdi is the favorite, but we will have to take into account triathletes like Sara Loehr y Patricia Bueno.
See the lens assembly tutorial career list
A Circuit to Remember
The Bilbao Triathlon will begin with swimming, where participants will swim 1,9 km in the Bilbao Estuary, a unique setting that allows them to feel the warmth of the public throughout the entire journey.
The 84,5 km cycling segment has a slope of 841 positive meters, which runs through the Historical Territory of Bizkaia.
This cycling circuit is especially significant this year, as it shares part of the route with the 2023 Tour de France as it passes through Bilbao.
Finally, the 21 km foot race takes place on a flat 5-lap circuit, passing through emblematic places of the city such as the Guggenheim Museum, the sculpture of the Mama spider and the Zubizuri Bridge.
The test will end near the Euskalduna Palace and the Maritime Museum, where the public will be able to cheer on the triathletes until they cross the finish line.
Points and Ranking
This event is crucial for athletes seeking to improve their position in the national and international rankings. The points accumulated here can be decisive for the season.
Bilbao: More than a Sports Venue
If you decide to accompany a triathlete, Bilbao offers a variety of tourist and sports attractions.
From the iconic Guggenheim Museum to hiking trails in the surrounding hills, there is something for everyone.
Awards
The prizes for first places amount to €1.500 for first place men and women, followed by €1.000 and €500 for second and third places respectively.
Schedule
The test will begin at 15:00 p.m. with the start of the Male Elite. Just two minutes later, at 15:02 p.m., it will be the turn of the Women's Elite,
Finally, at 15:05, the Age Groups will start.
| Time | Activity |
| --- | --- |
| 15:00 | Men's Elite Start |
| 15:02 | Elite Women's Start |
| 15:05 | Age Group Departure |