The preview of IRONMAN Portugal. Schedules and where to see it live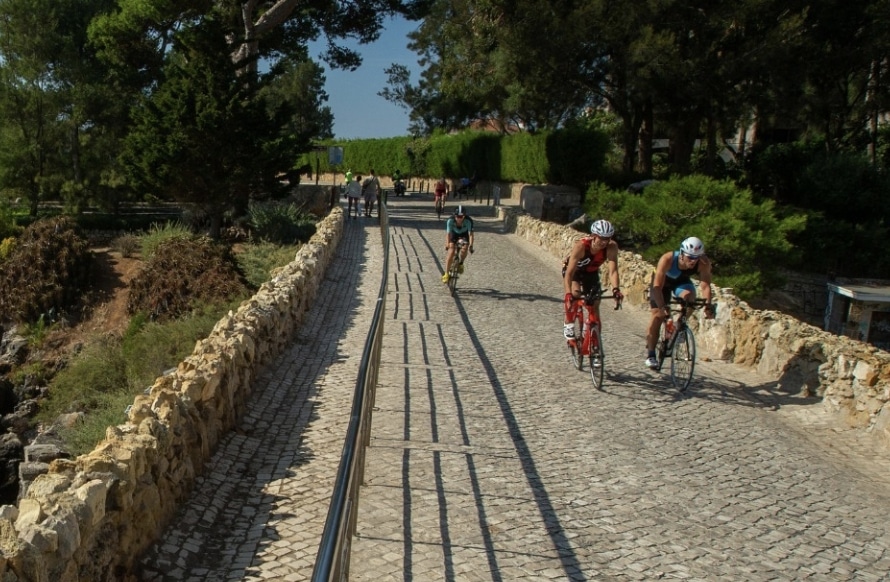 This Saturday, October 21, the coastal city of Cascais will be the scene of a new edition of the IRONMAN Portugal, one of the proofs of the franchise that has grown the most in recent years
Favorites in the male category
In the men's category, the competition promises to be fierce, but there are some names that stand out above the rest.
The German Patrick Lange He is one of them, known for his incredible ability in the running stage and his title of two-time Ironman world champion.
Not far from him, we find the Australian Cameron Wurf, who is especially strong in cycling and has proven to be a formidable competitor in previous events.
And we cannot forget the Belgian Pieter Heemeryck, who has shown consistent performance in all disciplines and is known for his intelligent race strategy.
Favorites in the female category
The women's category is also full of talent and potential.
Anne Reichmann from Germany is a favorite, known for her strength on the bike leg and her ability to maintain a consistent pace throughout the race.
Nikki Bartlett from the UK is another strong contender, especially after her recent victory at Ironman Wales, putting her in a great position for this event.
And finally, olivia mitchell from Ireland is an emerging athlete who has shown great potential, especially in swimming and running
See departure list
Spanish participation
The Spanish representation at IRONMAN Portugal is worthy of mention, with several athletes willing to give their all in Cascais.
Antonio Benito that debuts in the distance is one of the names to follow. Victor Arroyo will also be on the starting line and Marta Sanchez in the women's event,
This is the complete list of Spaniards in the test
Men
| | | |
| --- | --- | --- |
| Dorsal Number | Athlete's Name | Country Represented |
| 10 | Anthony Benito Lopez | ESP (Spain) |
| 23 | Victor Arroyo Bugallo | ESP (Spain) |
| 39 | Juan Ignacio Villarruel Curra | ESP (Spain) |
| 40 | Amaury Dehez | ESP (Spain) |
| 45 | Vicenç Castellà Serra | ESP (Spain) |
| 50 | Juan Pedro Garcia Ochoa | ESP (Spain) |
| 54 | Axel beci | ESP (Spain) |
Women
| | | |
| --- | --- | --- |
| Dorsal Number | Athlete Name | Country Represented |
| 87 | Marta Sanchez | ESP (Spain) |
The Tour and News
The IRONMAN Portugal course is known for its beauty and challenge, passing through the Portuguese Riviera, Guincho Beach and the Sintra National Park.
But this year, organizers have decided to add an additional element of excitement and competition: the "King and Queen of the Mountain."
King and Queen of the Mountain
This new addition to the event is a competition within the competition, specifically in the cycling stage.
This is a steep climb that triathletes will have to complete in the shortest time possible. The man and woman who manage to do it the fastest will be crowned the "King" and "Queen" of the mountain, respectively.
Award: Wahoo ELEMNT BOLT
But that is not all. The winners of this mini-competition will receive a Wahoo ELEMNT BOLT, a high-end cycle computer that is very popular among triathletes and cyclists for its multiple functionalities and aerodynamic design.
Schedule
The event will take place this Saturday, October 21 and will begin at 7:30 AM, (8:30 in Spain)
Where to see it live?
The event will be broadcast live and free of charge on the platform Outside Watch.
Additionally, coverage will be available on demand for members of outside.