Comeback of Gómez Noya to be second in Stockholm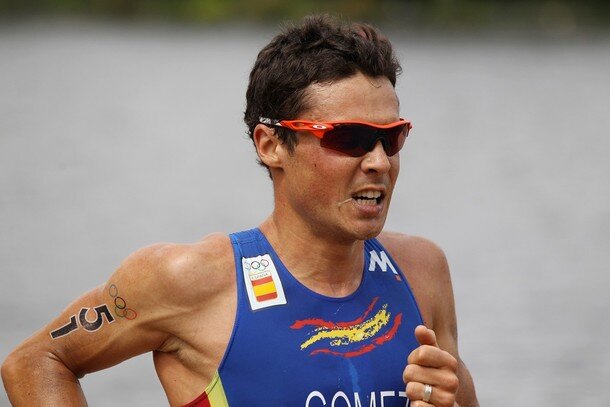 Javier Gómez Noya, recent silver medal at the London Olympics, has finished second in the Triathlon of Stockholm, scoring test for the world circuit. Another Spanish, Fernando Alarza, has finished in fourth position in a race held over distance sprint (750 meters of swimming, 20 kilometers of cycling and 5 kilometers of running).
The winner was Jonathan Brownlee, who dominated the test from the swimming section. The Briton led the cycling group at all times and knew how to keep his distance from a Gómez Noya who came out beyond 20th place in the water. The Spaniard was able to come back in the run to stay just 7 seconds behind the winner, thus changing the positions in London, where Brownlee finished behind.
The test ended with controversy. Jonathan Brownlee went the wrong way due to race-opening bike error. And while the Russian Bryukahnkov that he was accompanying he turned around, the Englishman continued. Finally, the claim It was dismissed.
As for the other Spaniards in contention, the young Fernando Alarza, 22, was fourth, thus achieving his best position in this type of event. In 2010 he was Junior World Champion in Budapest and this same year he was 12th in the European Championship in Eliat (Israel). Mario Mola it was 21º, Uxio Abuín 27º and Jesús Gomar 38 º
Rating:
1. Jonathan Brownlee (GBR) in 54:24.
2. Javier Gomez (ESP) at 0:07.
3. Vincent Luis (FRA) 0:11.
4. Fernando Alarza (ESP) 0.12
5. Alexander Bryukhankov (RUS) 0:17.
6 Sven Riederer (SUI) 0: 26.
7. Tony Moulai (FRA) 0:38.
8. Alessandro Fabian (ITA) 0:51
9. Richard Varga (SVK) 0:57
10. Dan Wilson (AUS) 1:03.
Alvaro Alonso Filgeira- VAVEL & TN