Ross Edgley turns the United Kingdom to swim without touching the ground
The British has swum 3.000 kilometers during 157 days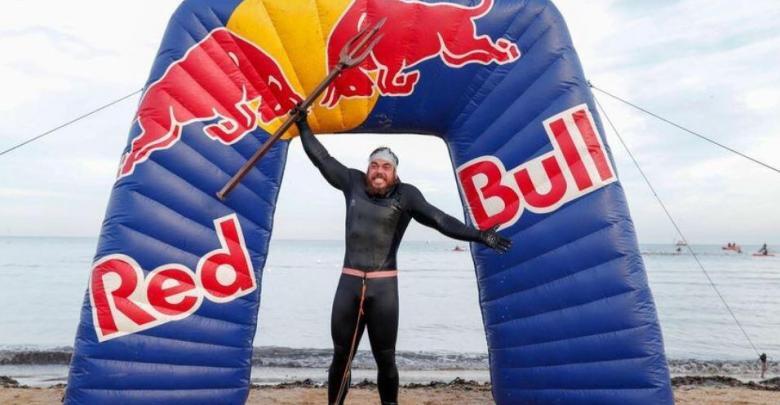 The British of 33 years Ross EdgleyHe was a former water polo player and has done crazy things of this kind before, in order to find his limit.
This man who has completed a marathon pulling a car o Swim with a trunk on hills 100 kilometers, now it surprises us giving the Return to Great Britain to swim in 157 days , becoming the person who has spent the most time swimming continuously in the open sea.
The adventure began on June 1, 2018 and ended on Sunday, November 4, 2018. where he has swam from 6 to 12 hours a day facing currents, storms, jellyfish and all kinds of inconveniences where he has suffered many injuries to his neck. Others have broken 4 world records
From the beginning, Ross confessed that «Swimming is just one more part. Rehabilitation is going to be important«, Aware that all the problems would lie ahead.
The feat has been an unimaginable physical punishment before starting. «I woke up with bits of my tongue on the pillow«, Ross has come to assure during the crossing. The physical problems have been continuous throughout the adventure. The problem with the tongue is due to the enormous amount of salt to which that part of the body was exposed during the stages of swimming in the sea. Ross repeated the same routine every day: eat, swim, sleep, and start over.
Four world records
The first record came after 30 days of crossing. Ross became the first person to swim the entire south coast of the UK. To celebrate the event, he was joined by kitesurfing specialist Tom Bridge and surfer Andrew 'Cotty' Cotton.
The second record reached the 14 in August, the British had already exceeded half the route and still had ahead 1.448 kilometers. Ross's adventure became the longer swim crossing by beating Benoît Lecomte's 1998 record set at 73 days.
The third came unexpectedly. Ross's good swimming rhythm caused the Brit to smash another record at the swim 1.448 kilometers in 62 days. "It's a wonderful thing, although it really was not our goal. We have gone at our pace to go around the United Kingdom before the weather makes it impossible, "explained the adventurer.
The fourth, and last world record of this adventure, he arrived on November 4, 2018. Ross completes his journey and after 157 days he reached Margate beach again. Ross Edgley thus became the first human being to travel the entire coast of Britain without setting foot on the ground
Further information: https://rossedgley.com
Photo: Redbul, Source: www.elespanol.com