Saleta Castro and Emilio Aguayo return to competition with victory
Both participated in the Olympic distance test
Yesterday, the Infinitri was played in Almanssora where two distances were held, the middle distance and the Olympic triathlon.
Among the attendees were well-known triathletes, such as Saleta Castro o Emilio Aguayo
Both participated in the Olympic distance test achieving victory with comfort
Saleta Castro, who was in the lead at all times reached the first goal with a time of 2:14:33 followed by Natalia Bermudez (2: 18: 28) and of Enereitz Urrutia (2: 25: 59) in third position.
In the men's event the victory went to Emilio Aguayo with a time of 1.54: 50 followed by Joan Colino (1: 59: 04) and for Jordi Pascual (2:00:50) occupying the third position of the podium.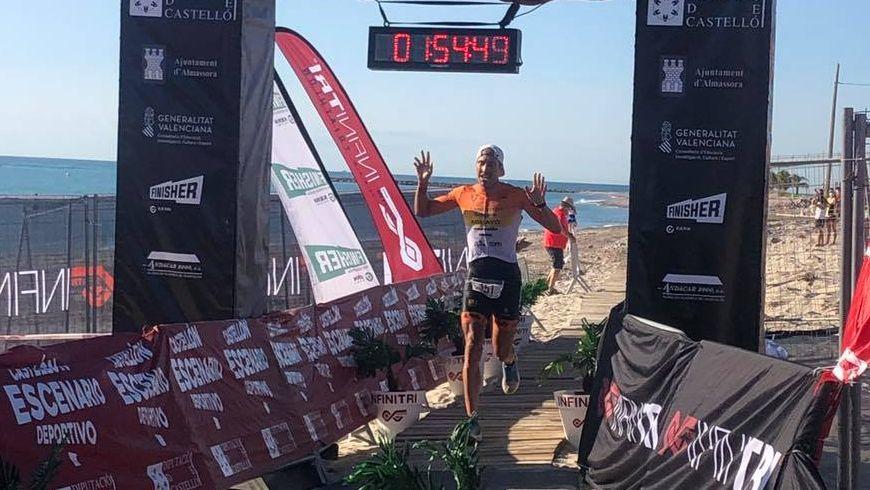 In the middle distance the victory went to Javier Pérez García y Cristina de la Torre.
Saleta commented on social networks
«In 19 years doing triathlon I have never been so long without competing in the sport that is my passion, 11 months without taking a test.
I'm not going to talk about sensations, or times, or any kind of "excuse." I am simply going to thank the organization @infinitrihalf and all the people who have made this great test possible, the participants for the great atmosphere experienced and the public that respecting all the measures has been encouraging and supporting mes. »
For his part, Emilio said on social networks: «EThe expected debut finally arrived, with great sensations and victory at Olímpico + Almassora»
The test was marked with the measures against Covid-19 where about 120 triathletes participated.