Sara Pérez and Antonio Benito, the Spanish in the IRONMAN 70.3 European Championship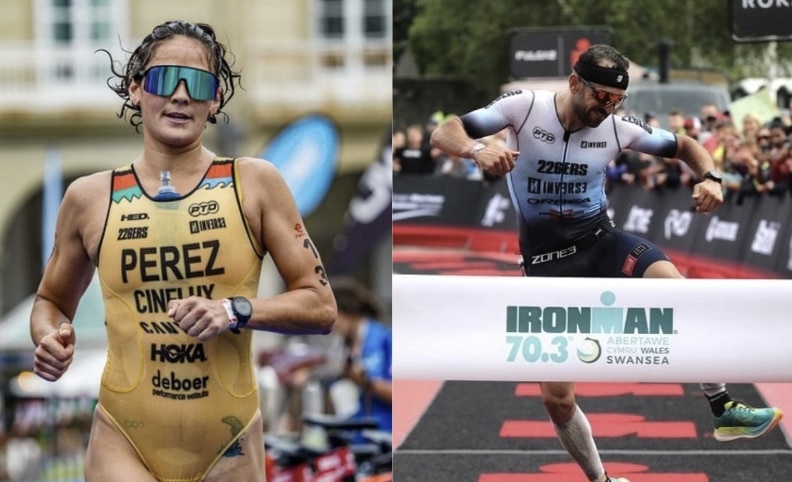 This coming Sunday, August 6, the capital of Estonia, Tallin, will be the scene of the IRONMAN 70.3 European Championship.
Among the 70 professional triathletes who will compete in this prestigious event, two Spanish representatives stand out: Sara Perez y Antonio Benito.
Sara Pérez: Debut at IRONMAN 70.3
Sara Perez, 35 years old and 22nd in the world ranking of the PTO (Professional Triathletes Organization), will make her debut in an IRONMAN 70.3 test.
Despite being her first time in this format, Sara has shown in recent seasons that she can compete at the highest level in the middle distance.
This 2023 Sara has taken the victory in Zarautz, was third in The Championship (Slovakia) and 14th in the Open PTO in Ibiza.
Antonio Benito with options.
Since he debuted in middle distance last year, Antonio He has achieved great results over this distance.
Benito, at 28 years old, is currently the best Spanish in the PTO ranking with 32nd place and he will surely try to fight for the podium positions.
Antonio has demonstrated his formidable adaptation to these more endurance races, with victories at the IRONMAN 70.3 in Swamsea (Wales) and Pucón (Chile).
See departure list
The IRONMAN 70.3 European Championship
The IRONMAN 70.3 European Championship, which will be held for the first time in Estonia, will have a prize of $75.000 and six places (three men and three women) for the 70.3 IRONMAN 2024 World Championship in Taupō (New Zealand).
Tallinn, the jewel of the Baltic
Tallin, the capital of Estonia, is a city with a rich historical and cultural heritage.
With its picturesque Old Town, modern skyscrapers, and vibrant nightlife, Tallinn offers a unique mix of old and new.