Sara Pérez qualified for the IRONMAN 70.3 2024 world championship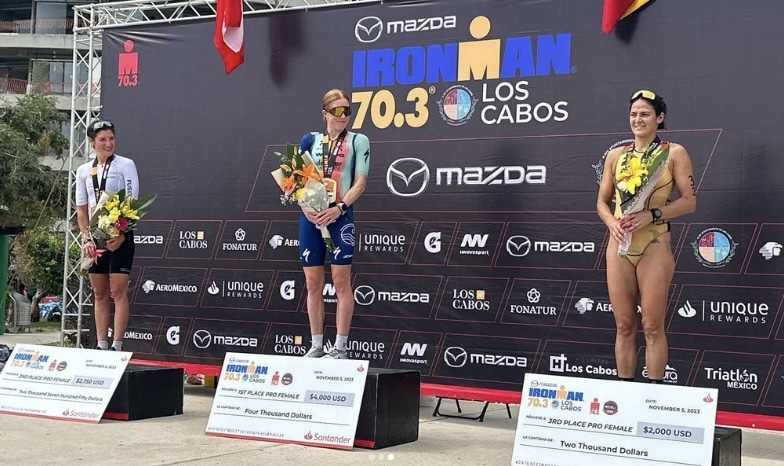 The Spanish triathlete Sara Pérez Sala has managed to qualify for next year's IRONMAN 70.3 world championship in its last competition.
It has been in his recent participation in the IRONMAN 70.3 Los Caboss, where he ended up in the third position
In a competition that was attended by prominent figures such as Paula Findlay and Jackie Hering, Sara began leading after the swimming segment
Despite not considering it his best race, his conservative strategy and focus on qualifying paid off. In the test there were already 5 triathletes classified, which gave her the possibility of getting the slot.
This was commented on social media.
"A few days before traveling I told @mazolias that maybe we should come on vacation and drop out of the race. The next day I woke up more excited and decided not to do it and try my luck to get the slot even if it dragged me.

That said, in no way did I imagine that I could fight for bronze. Well I started to believe it at km 17 😅. So, I am very, very happy to finish with a podium and get the slot.

It wasn't a good race, but it was what it was and I fought for it as much as I could... from the first meter of water the focus was clear: conservative race and fight for the slot (there were 5 already classified😅) and that's what I did. "