The Barcelona Marathon will be suspended if athletes from risk areas participate
The test has 17.000 registered and 50% are foreigners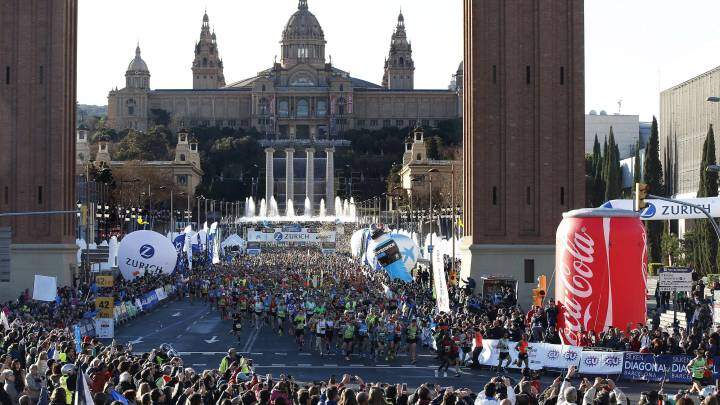 El Catalan government explains that "youThe Barcelona marathon should only be stopped if athletes from areas of risk of the coronavirus such as Italy participate".
According to Runner Word, the Barcelona Marathon, scheduled for Sunday March 15 and with about 17.000 registered brokersYes, it runs its course, but very aware of the crisis of coronavirus.
At the moment, the regional administration is holding talks with the Barcelona City Council and the company organizing the event, RPM-MKTG/ASO, to assess the situation at all times, "since it is changing and we have to be attentive to any new developments", they specify from the Generalitat.
The Half Marathon World Championship suspended
Today a new athletics event has been canceled, the World Half Marathon Championship which was going to be played in Poland at the end of the month.
Several countries between the affected areas
As explained by the organization, the affected areas would be the four regions of northern Italy maximum risk (Piedmont, Lombardia, Emilia-Romagna and Veneto), Japan, Singapore, Iran y China,
It is estimated that in total it could affect between 300 and 500 runners, most of Italy.
"These are measures proposed by the Generalitat that have yet to be approved," they say, while registrations remain open to everyone until next Monday the 9th.
They trust the good work of the town hall
In addition, the Catalan government relies on "the good work of the City Council and RPM to reach the best solution" regarding a sporting event that has 50% foreign participation.
The organization intends to move on
The organizing company of the race wants to continue with the test, although the final decision is made by the Generalitat