Leo Bergere and Kate Waugh win the Toulouse Super League Triathlon
Roberto Sánchez Mantecón is fourth overall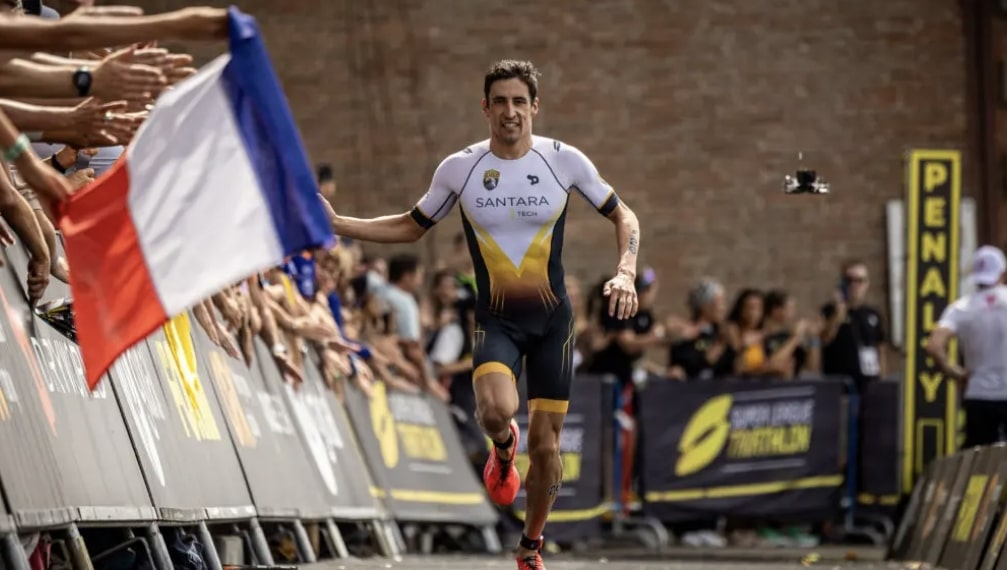 Today the second appointment of the Super League Triathlon was held in the city of Toulouse, France, where the victory went to Leo Bergere y Kate Waugh.
The test has been held under the "Triple Mix" format, which consists of three consecutive triathlons exchanging their segments.
In the men's category, the victory has gone to Leo Bergere followed by Jonny Brownlee and by Henri Schoeman in the third position
Leo Bergere, dominated the men's event, while Hayden Wilde he made a mistake when trying to do an extra lap on the bike in the last stint that cost him the victory.
While leading the race with Bergere, Wilde made the wrong decision and instead of getting off the bike he continued for an extra lap.
This mistake cost him dearly, since he lost any chance of fighting for victory. He tried to come back, but finally had to settle for fourth place.
During the competition, Léo Bergere he made a mistake crossing the dismount line in transition.
In a triathlon, athletes must dismount from their bikes before a specified line when entering the transition zone. If an athlete crosses this line on his or her bike, a penalty is normally assessed.
However, due to an error on the part of the test officials, Bergere was not given a five-second penalty so he there is no reason to disqualify him from the race
Although the race jury rejected an appeal against the result of the men's event, Super League Triathlon has recognized this error and has stated that it will investigate the incident to prevent a repeat in the future.
On the other hand, the Spanish Roberto Sánchez Mantecón He managed to enter the final TOP-10 in Toulouse, placing 4th overall on the SLT circuit.
Male classification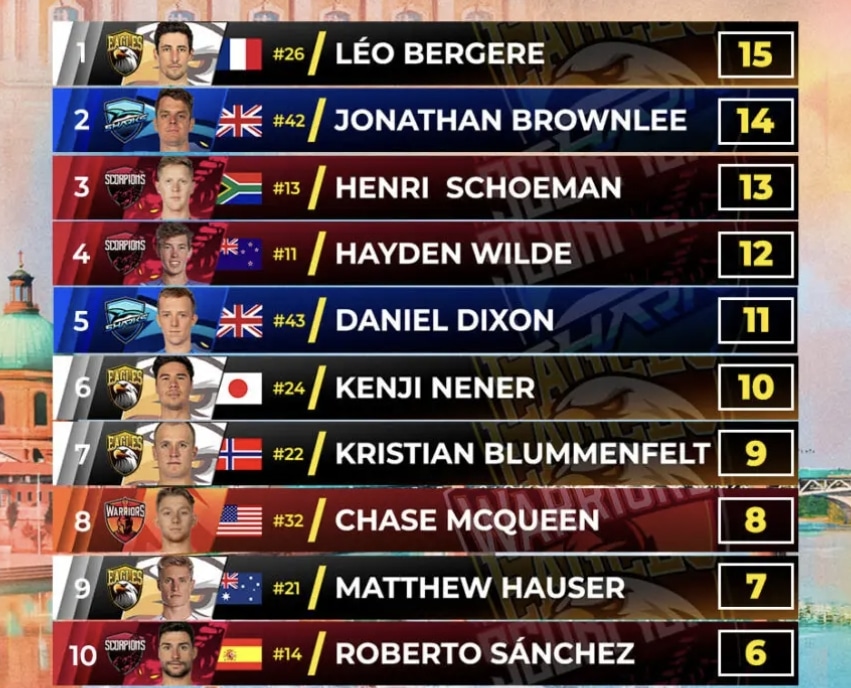 In the female category, Kate Waugh took the win followed by Leonie Periault and by Emma lombi occupying the third final position.
Female classification