The video of the Super League Triathlon London 2023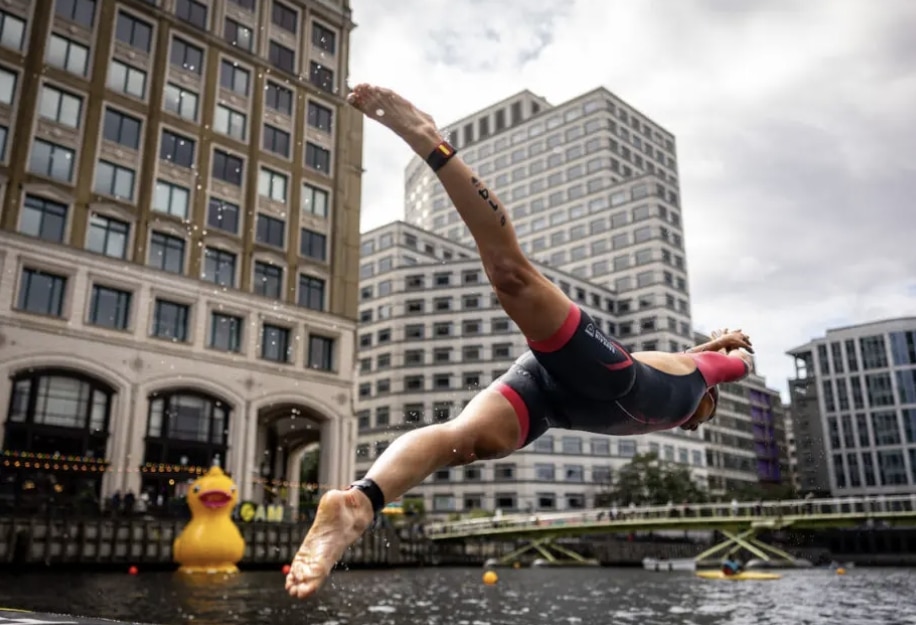 This year, London's iconic West India Quay witnessed the start of The Super League Triathlon 2023 where the RTP Sharks, packed with British talent, shone in front of their audience.
Sophie Coldwell, Beth Potter, Jonathan Brownlee y Alex Yee They offered performances that will be remembered for a long time.
But not everything was predictable. The fierce Enduro format, with three consecutive rounds of swimming, cycling and running, brought surprises.
Jeanne Lehair, representing the Santara Tech Eagles, and Taylor Ried, of the Bahrain Victorious Scorpions, proved that in triathlon, anything can happen.
Also in the test the Spanish Roberto Sánchez Mantecón finished in a great fourth position.
If you missed the race now you can watch the video with the best images: