Bermuda 2021 Sprint Triathlon World Championship suspended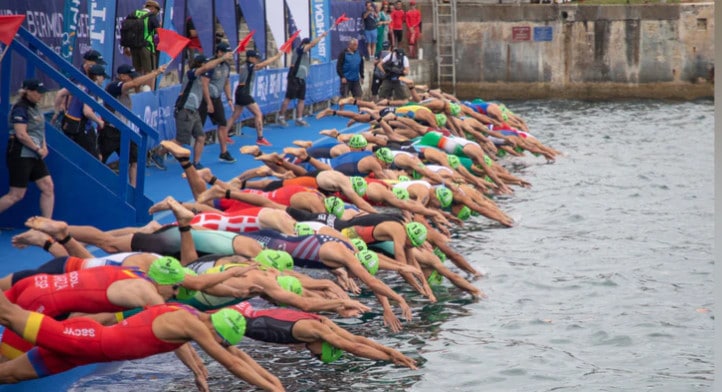 World Triathlon has just announce that Sprint Triathlon World Championship and relays that was going to be disputed in Bermuda Between October 15 and 17 it will not be played this year.
The current situation of Covid-19 with travel restrictions and the increase in cases on the island have forced the organizers to suspend the competition.
This is the statement
«After extensive discussions with Bermuda health and government authorities, the Bermuda Local Organizing Committee and the World triathlon have made the difficult decision that the 2021 Sprint and Relay Triathlon World Championships will not take place this year.
Bermuda was set to host hundreds of participants from around the world from October 15-17. However, changing conditions on the ground required a review of the program's safety plan.
The Organizing Committee and the World triathlon carried out a risk assessment of the event, and the analysis considered the recent increase in Covid-19 infections on the island, in addition to the high intake of Covid-19 patients at the Bermuda Hospital, so the Organizing Committee in consultation with the World triathlon made the decision not to continue with the October event. The health and safety of all athletes, coaches, staff, contractors, volunteers and the people of the island was the primary consideration.
The entire World Triathlon family is discouraged that the global pandemic continues to affect our events, but we are committed to returning to Bermuda.
We are confident in the rigorous management of the island's pandemic and a reputation for delivering safe and exceptional sporting events.
Discussions are currently underway to identify other exciting future opportunities, including a triathlon on the island of Bermuda.«