Triathlon News
The Tour Latinoamérica by Bkool will bring together stages from five of the most iconic races in Latin cycling
A new concept of cycling competition is born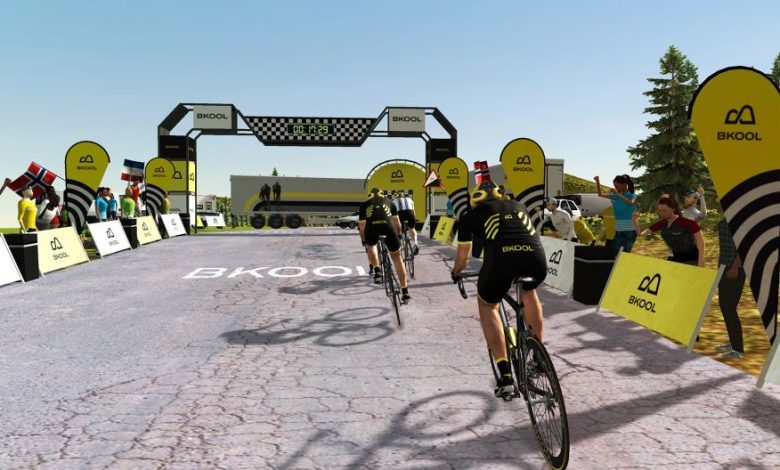 A new concept of cycling competition is born as a response to the forced suspension of most Latin American races in the coming months.
La indoor cycling app Bkool, hand in hand with organizers and federations from different countries, has created a great virtual tour across the continent, with stops in four territories and a total of five stages.
The Bkool virtual cycling platform offers the possibility to train on any route on the planet through realistic simulation in 3D and video view.
Using their technology, organizers and federations will have the opportunity to celebrate their events virtually.
You can compete from home
Races that will allow runners to compete from their homes, meeting all the sanitary criteria required by the global crisis of COVID-19.
To take part in the competition it is only necessary to have a smart cycling simulator or roller and a Bkool account.
30 trial days
The competition can be completed for free taking advantage of the 30-day trial offered by the application on its page website.
Tour Latin America by Bkoo begins on July 6
The Latin America by Bkool Tour begins on Monday, June 6, with a first stage which will transport your runners to the Back to Costa Rica, with the support of the country's cycling federation.
The next stop will be the famous Chilango Challenge (July 11), one of the most popular cyclists in Mexico. From there, the virtual competition will travel to Colombia with the Coffee Stage (July 16) and the Nairo Quintana Grand Fund (July 21), two true icons of Colombian amateur cycling.
For the last stage, the Chilean Cycling Federation has selected one of the most spectacular routes in the Return to Chiloé, UCI career that stands out especially for its hardness and the beauty of its landscapes.
Who said that this year we would not enjoy the excitement of the best cycling competitions again?
El Team Medellin Colombian will be one of the great guests in the Group Outings that each week will be celebrated on the different stages.
Fans will enjoy the opportunity to train the wheel of athletes of the stature of Oscar Sevilla or the triathlete Fernando Alarza.
Join a unique journey through Latin America without leaving home and feel the adrenaline rush of the best cycling competitions in complete safety. The first Grand Tour of the continent is celebrated in your living room.
Have you already signed up?