Guadalajara Triathlon: The medium distance triathlon referring to the national level.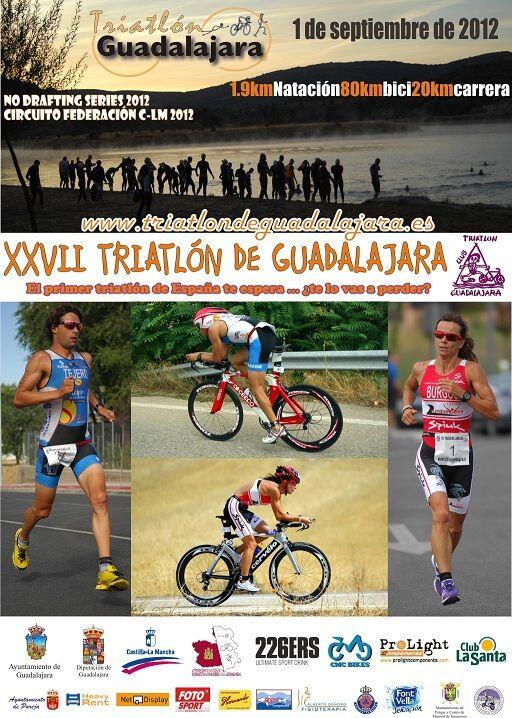 The next 1 in September, Guadalajara will host the XXVII edition of this triathlon, which runs over the distances 1,9 km of swimming, 80 km by bike to finish with 20 km of running.
Guadalajara Triathlon is a national benchmark for Middle Distance, being the first triathlon held in Spain, whose first edition dates back to 1984.
Great triathletes have participated in this test, such as Virginia Berasategui, Alejandro Santamaría, Hektor Llanos, Ana Casares, Felix J. Martinez, without forgetting other international figures such as Lino Barruncho, Pedro Gomes and Sergio Marques, among other renowned triathletes. Also noteworthy is the doubly Olympic triathlete Ana Burgos, winner of the 2009 and 2011 edition, as well as Marisol Casado, President of the International Triathlon Federation and winner of the first edition of this test.
The test runs over the spectacular landscapes of the Alcarria region in Guadalajara, whose cycling circuit runs only one lap of 80 kilometers.
All of the above, in addition to its more than recognized fame of good treatment to the participant (organization "by and for the triathlete"), makes it a unique appointment for anyone who wants to enjoy the competition while "making history" in the middle distance.
For more information about this test and registration: www.triatlondeguadalajara.es