The Torre del Mar Triathlon will be held over three distances: Half Ironman, Olympic and Sprint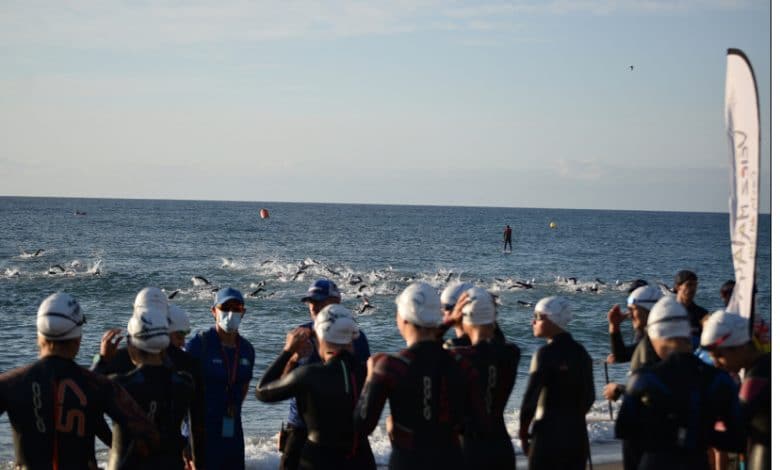 The historical Torre del Mar Triathlon, the oldest in Andalusia and which celebrates its twenty-ninth edition in 2022, will be held on April 3 over three different distances and is now open for registrations.
In total, it hopes to attract almost a thousand athletes in what will be one of the first events of the year at the European level.
The test will be held in distance "Half Ironman"(1.900 meters of swimming, 81 kilometers of cycling and 21 kilometers of running), Olympic distance without drafting (Forbidden to ride in the cycling segment) and format sprint also without drafting.
The Torre del Mar Triathlon, which has the support of the Vélez Málaga City Council and the Andalusian Triathlon Federation, and continues to grow and offer better services to athletes every year, completing a very special event that aims to once again be a reference at the national level.
3 distances without drafting
The Torre del Mar medium distance Triathlon will have 350 numbers available and will be one of the first triathlons to be held in Europe in the 2022 season.
The Olympic formats (1.500 meters of swimming, 40 kilometers of cycling and 10 km of running) and Sprint (750 meters of swimming, 20 km of cycling and almost 6 km of running) are also contested under the rules "without drafting "Which prohibits riding in a peloton or riding other triathletes during the cycling segment.
Swimming takes place on the spectacular beach of Torre del Mar, the cycling segment runs through Torre del Mar and nearby towns such as Almayate and the goal is also located in the heart of the town of Malaga and will take the triathletes along the promenade in a round-trip route always with spectacular views of the Mediterranean.
Registrations have been opened online through the official website