The IRONMAN 70.3 Portugal Sold Out, last places for the Full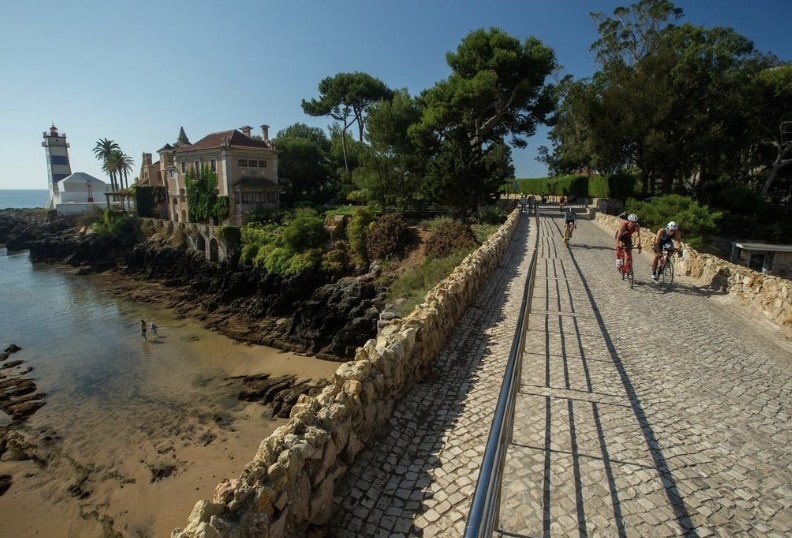 On October 21, the city of Cascais (Portugal) will once again be the scene of a new edition of IRONMAN 70.3 and the IRONMAN Portugal.
This event has established itself as one of the most important events on the international triathlon scene.
If you're thinking about signing up, you better hurry. IRONMAN 70.3 is already sold out, with only limited places available through the Nirvana package.
Regarding the Full IRONMAN, the registrations are at 90%.
The competition will begin with a 3.8 km swimming segment in Cascais Bay, followed by 180 km of cycling that will cover part of the Portuguese Riviera and will end with a 42.2 km race between Cascais and Cabo Raso.
If you want to register, do it through the Official Site
Lange and Benito will be on the starting line
This year, the competition will be attended by Patrick Lange, who came third in the World Cup in Nice, and the Spanish Antonio Benito. Both are names to take into account in this edition.
Cascais Tourism
Cascais is a tourist destination that offers a unique combination of dream beaches, lush natural parks and history.
Participants and companions will be able to enjoy walks through the historic center, visit the Cascais Citadel and the impressive rock formation known as Boca do Inferno.