Cycling tour of Lanzarote: we interviewed Fabio Cabrera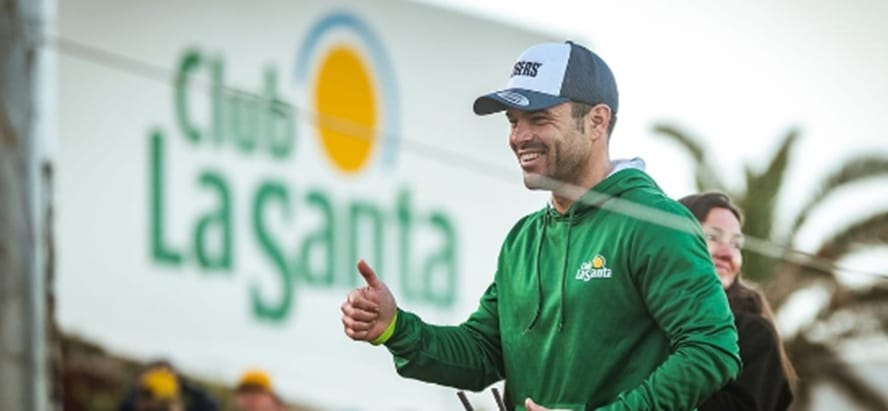 An event designed for cycling enthusiasts that will take place in 2024 September and it will have two non-competitive stages until completing 180 km, with which to discover the best corners of the island on two wheels.
From Triathlon News we interviewed Fabio, who is immersed in the organization of the first la cycle tour to Lanzarote that promises to be a success and It will also be part of the "Cycling for All' of the International Cycling Union
If there is one word that defines Fabio, it is passionate and, above all, for sport.
Organizer of sports events, participant and even spectator are the profiles of Fabio, a person in continuous learning that applies to the sporting events that he organizes and manages to take to the highest level everything that is proposed at a professional level, always counting on the seal of quality of Club La Santa.
From Triathlon News we wanted to ask you a little more about this new project that will place the Island of Lanzarote and Club La Santa as benchmarks in the world of amateur cycling.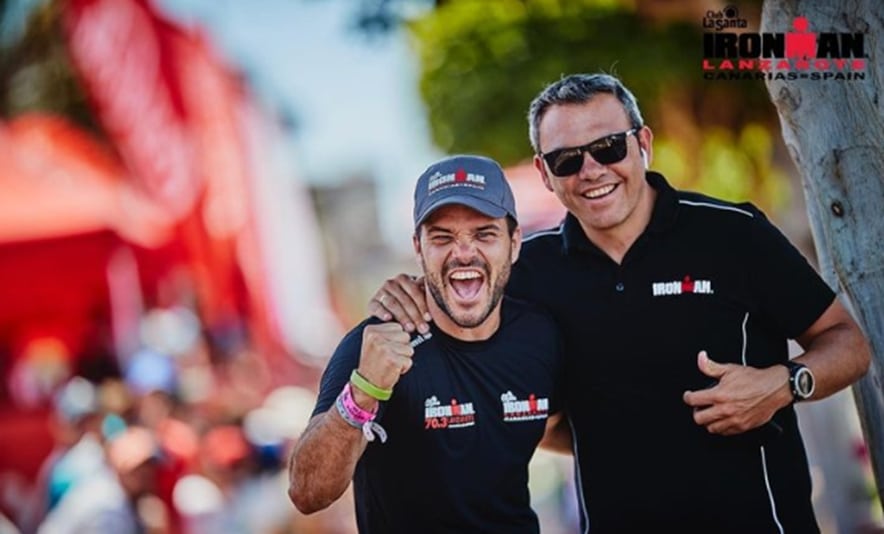 How did the idea of ​​organizing a cycling event that covers the entire island come about?
During the pandemic we were thinking about new projects, although we knew that in Lanzarote has a great fondness for cycling, Since it attracts 40% of the cyclists who come to the island, it wasn't until now that we thought about why not a cycling tour?
And that's how it all started. Lanzarote has everything you need: passion for cycling, good weather, commitment of local municipalities, perfect roads for carrying out this type of event and a profile of a tourist who is passionate about sports.
We thought it was a way to hold an inclusive and sustainable event that gave the opportunity to get to know the island "on wheels"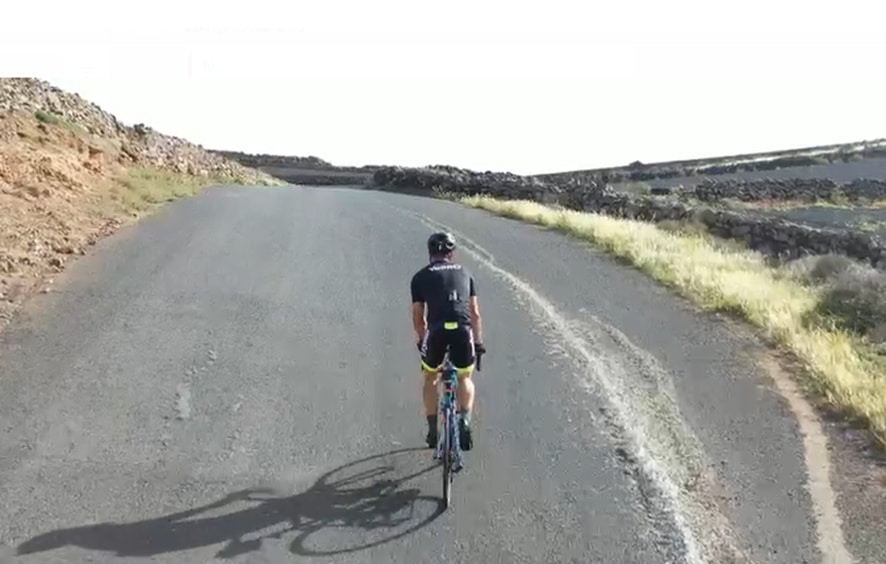 It will have two stages, with a total of 180 km.
The same distance as the cycling segment of IRONMAN LANZAROTE. The test is planned to be carried out in two stages.
El first day will travel 110 km around the island and the second day will resume at this point to enjoy another 70km that complete the entire Island, passing through the 7 municipalities and enjoying the essential places to visit if you arrive on the Island, such as Timanfaya, among others.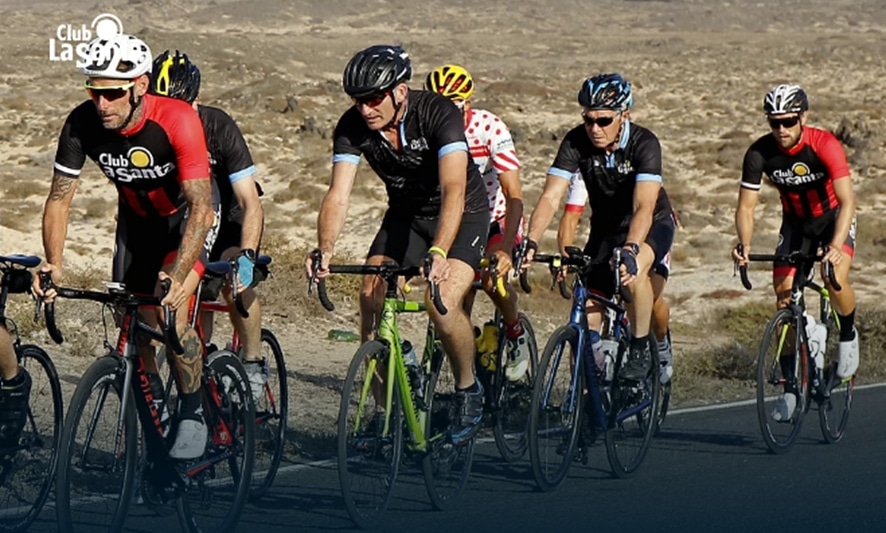 It will be a cycling tour, inclusive and with a forecast of great female participation
We plan to be something that goes more than a cycling event itself, We want everyone to enjoy and not only the incredible places that the island offers, but also an unforgettable experience.
Refreshments, Fan Zone….and a thousand surprises We have plans for this weekend.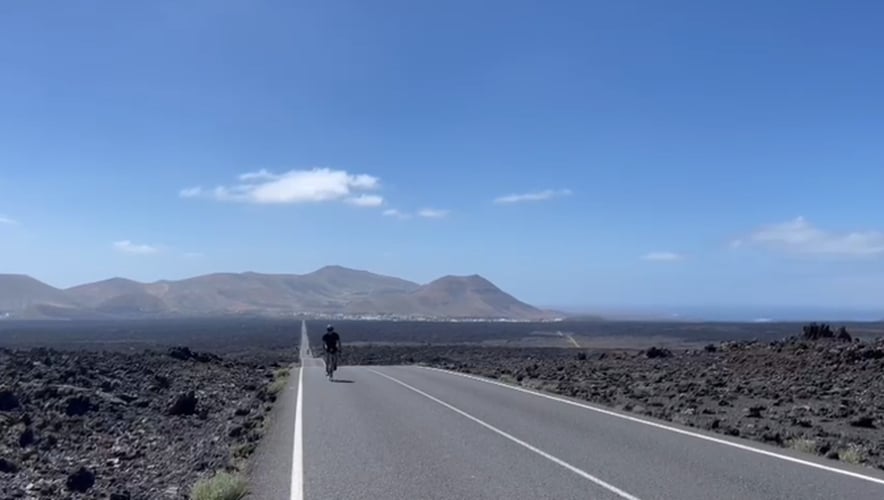 When will we know more news?
Little by little we are finalizing details.
The website is scheduled to come out at the end of the year. with the circuits and all the information about the event, so we will still have to wait a bit, but we believe that it was necessary to communicate at least the dates and distances within a year, so that those who do not practice cycling on a regular basis may have time to be able to prepare this test and to be able to enjoy being on the starting line of this, its first edition.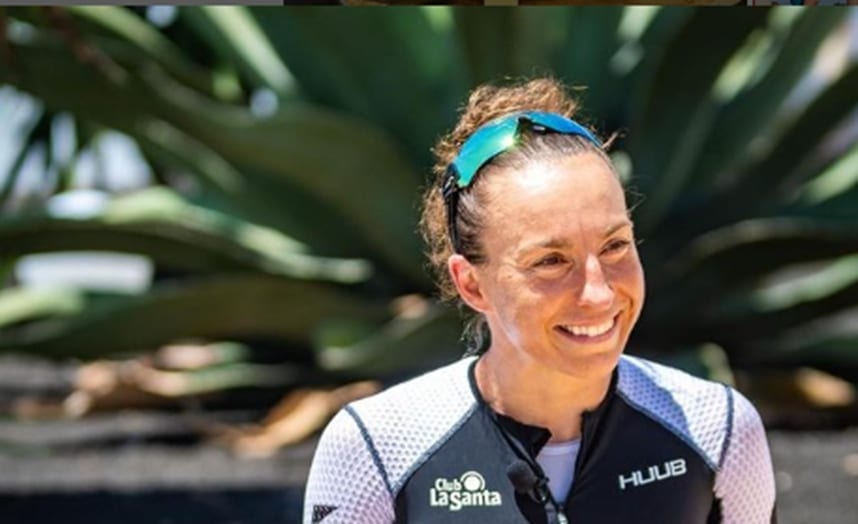 We know that it is still too early to know all the details of the test, but is there anything else you want to tell us or a thank you?
At the moment, the information we can communicate is that it will be a cycling tour and that It will have 2 stages of 110 km and 70 km respectively and will tour the 7 municipalities of the island as we discussed.
On the other hand, we are very proud to celebrate an inclusive event, open to the public, where it is also expected to reachl 30-40% female participation of the 500 places which is expected to have the first edition.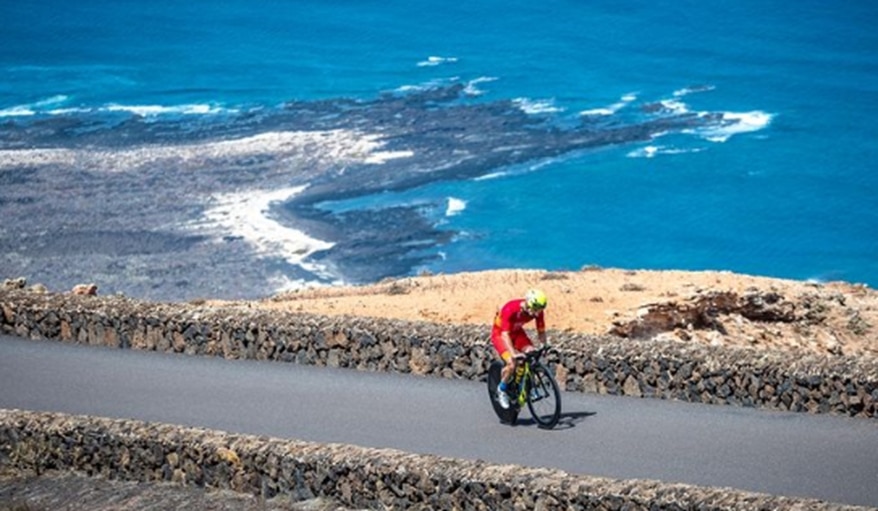 I would also like to show my thanks to local municipalities who have bet without hesitation on this sporting event.
The island already has perfect ingredients for the realization of a cycling tour such as the weather, perfectly paved roads and the passion of sport, but we must never forget the importance of the support of municipalities, security forces and volunteers so that this dream becomes a reality in September 2024 and that we can all enjoy it.
More information in Club Santa