WTCS Abu Dhabi 2024 changes date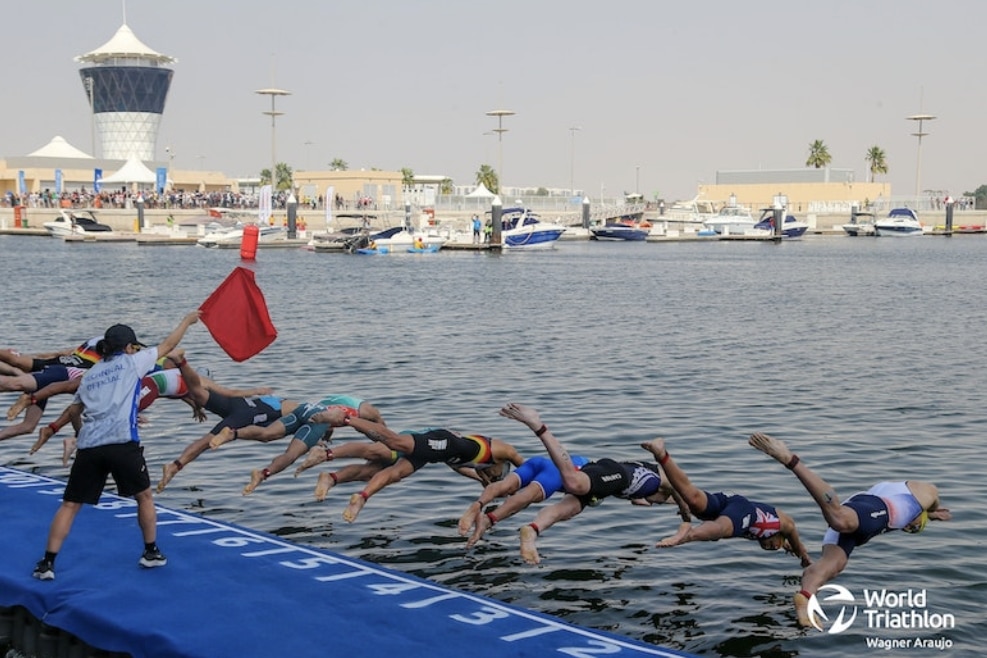 World Triathlon has recently announced adjustments to the calendar of the Triathlon World Series (WTCS) for the year 2024, especially highlighting the change of date for the Abu Dhabi competition.
This adjustment is not just a modification to the calendar, but a strategic move in a crucial year that culminates with the Paris 2024 Olympic and Paralympic Games.
The Date Change in Abu Dhabi
Originally scheduled for an earlier date, the WTCS Abu Dhabi will now take place on 8 and 9 for March.
This change is not merely administrative; represents a restructuring designed to prepare athletes for the Olympic Games.
The 2024 WTCS schedule is extensive and global, spanning from Yokohama in Japan to Montreal in Canada.
Here we present a detailed table with the dates and places of the competitions:
| | | |
| --- | --- | --- |
| Date | Event | Location |
| 8-9 Mar | WTCS Abu Dhabi | Abu Dhabi, UAE |
| May 11 | WTCS Yokohama | Yokohama, Japan |
| 25-26 May | WTCS Cagliari | Cagliari, ITA |
| 13-14 Jun | WTCS Hamburg | Hamburg, GER |
| Sep 14-15 | WTCS Montréal | Montreal, CAN |
| 17-20 Oct | Grand finale | Malaga, ESP |
Impact on Athletes
This change of date in Abu Dhabi could require athletes to adjust their training and strategies.
The competition in Abu Dhabi, now closer to the Olympic Games, becomes a key event to accumulate points and refine physical fitness.