World Triathlon Series (WTCS) 2024 Schedule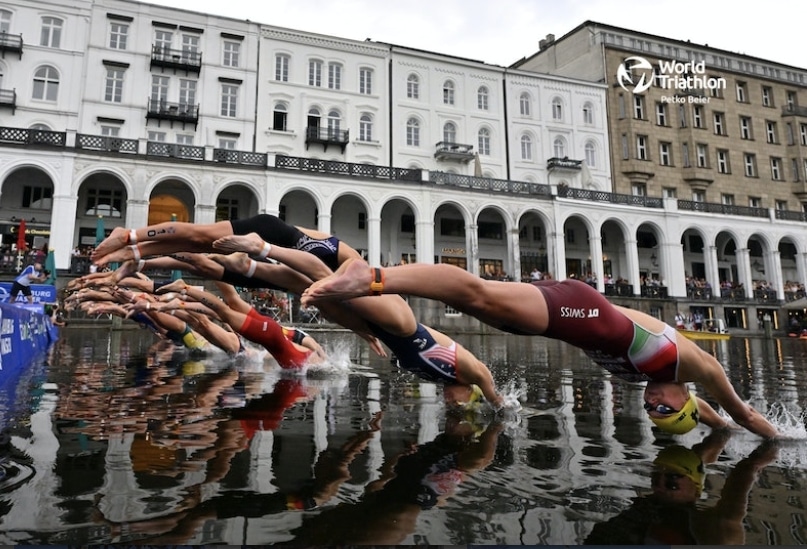 World Triathlon has revealed the exciting calendar for the 2024 season of the Triathlon World Series (WTCS), promising a series of spectacular events in some of the world's most iconic destinations.
The 2024 WTCS season is shaping up to be one of the most exciting to date, with competitions that will not only challenge elite triathlon athletes, but will also delight fans of this sport.
Home in Abu Dhabi
The season will start in Abu Dhabi on March 8 and 9or, a change of date that reflects the adaptability and dynamism of the world triathlon.
This competition, which will include Sprint and Mixed Relay distances, is expected to be a vibrant spectacle in the heart of the United Arab Emirates.
The Complete Calendar
Here we present the complete schedule of the WTCS 2024:
Each of these competitions offers crucial points towards Olympic qualification, adding an extra level of excitement and competition.
| | | |
| --- | --- | --- |
| Date | Event | Location |
| 8-9 Mar | WTCS Abu Dhabi | Abu Dhabi, UAE |
| May 11 | WTCS Yokohama | Yokohama, Japan |
| 25-26 May | WTCS Cagliari | Cagliari, ITA |
| 13-14 Jun | WTCS Hamburg | Hamburg, GER |
| Sep 14-15 | WTCS Montréal | Montreal, CAN |
| 17-20 Oct | Championship Finals | Malaga, ESP |
The Grand Final in Malaga (Spain)
The 2024 World Triathlon Series Grand Final, which will be held in Malaga, Spain, from October 17 to 20, promises to be a spectacular event that will close an exciting season.
Malaga, a city known for its rich history, vibrant culture and beautiful beaches, offers a perfect setting for this prestigious event.
With its unique mix of history, art and passion for sport, Malaga is prepared to host the best triathletes in the world and offer an unforgettable end to the season.
Preparation for Paris 2024
This calendar is especially significant since it is the last one before the Paris 2024 Olympic and Paralympic Games that will be held. on July 30 and 31, and on August 5.
30 July

: men's triathlon.

31 July

: women's triathlon.

5 August

:Mixed triathlon relay.
Athletes will have the opportunity to accumulate points and sharpen their fitness before the most important event in the world of sports.
More information in https://wtcs.triathlon.org/