Triathlon Club TriConëxion (Valencia, Valencia)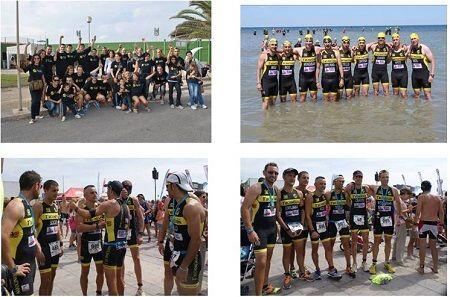 | | |
| --- | --- |
| Club name: | TriConëxion Triathlon Club |
| Foundation Year: | 2012 |
| City: | Valencia |
| Province | Valencia |
| No. of partners: | 45 |
| Website | |
| Child section: | No |
| Annual quota: | 45 € |
| Monthly Fee: | 0 |
| Sponsors | |
| Partners | FerriWater, LoosBike, ColorEvents, NutriObelix and Corremon |
We are a club created at the end of the year 2012, federated in the Federation of Triathlon of the Valencian Community and registered in the Register of sports entities of the Valencian Community, currently is composed of 50 people with ages between 18 years and 50 years , many of them come from other sports, others begin in sports and others that for reasons of life had stopped doing sports and now they start again.
The Club TriConëxion, even though it is a Triathlon Club, is also focused on the sports practice of several sports: foot races, mountain trails, mountain biking and cycling trials, swimming trips, so to belong to the club it is not an exclusive condition to be a triathlete.
During its year of birth the members have created a group in which the atmosphere of friendship and fraternity can be observed both in the competitions that participate as in the bike, race, swimming and dinner of companionship meetings, in addition there is permanent communication among all through social networks, where we support and advise each other.
Because of the information that is being requested to the club for the 2014, it is foreseen that the number of members will be greatly increased.