Clubs
TRIALCOY - ACADEMIA Da Vinci (Alcoy, Alicante)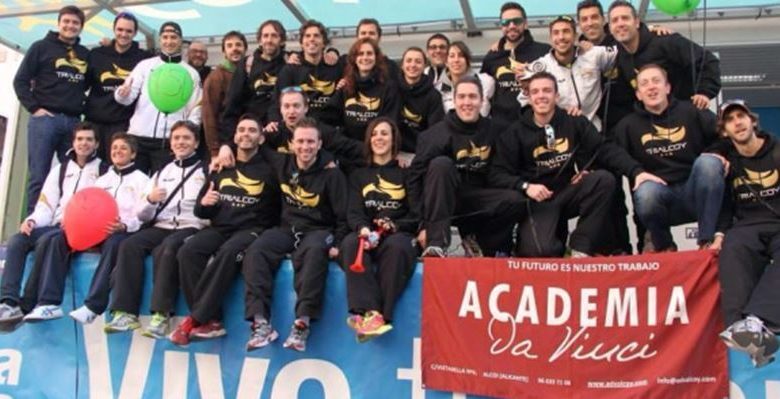 Club name:

TRIALCOY - Da Vinci ACADEMY

Foundation Year:

2012

City:

ALCOY

Province

ALICANTE

No. of partners:

70

Website

Child section:

-

Annual quota:

-

Monthly Fee:

-

Sponsors

Da Vinci ACADEMY
Nutrilia

ONbike Alcoy

Eduardo Latorre Municipal Sports Complex

Associates

Evasion Running Alcoy

Gonzalo Olcina - Trail, Running & Triathlon Training
The club
El club TRIALCOY It was created in order to accommodate all sports lovers who would like to practice triathlon and also other sports such as athletics, swimming, cycling, trail or mountain biking.
The team aims to give information y communication to amateur triathletes, facilitate the learning and the practice of the triathlon to those who wish to start in this sport and, at the same time, give support to those who want federate y compete with our club.
Currently we participate in all competitions of the Valencian Triathlon Federation, including the Autonomous Club League in male and female category, and also in the National League and the Copa del Rey.
The name TRIALCOY comes from the three disciplines of triathlon: swimming, cycling and running (the three stars) and Alcoy as the city we represent. The icon symbolizes the fusion of Water, the Way and the Air, understanding that TRIALCOY does not discriminate any place at the time of the practice and competition of its disciplines.