Cycling news
Beat the Guinness record from Norway to Tarifa by Bike: 6.367 kilometers in 17 days
He left from the Arctic Circle to see African lands in the southernmost point of Spain, in Tarifa.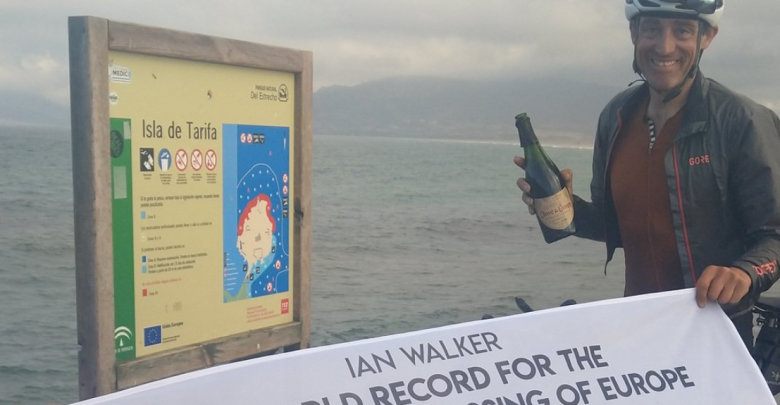 We echo an article published by Iberobike where they tell us that the Norwegian cyclist Ian Walker, Has got set a Guinness record by pedaling alone and without assistance from the highest point in continental Europe to which it is further south (Rate).
This record was achieved this summer, between the days 21 of June until the 8 of July mounted on a road bike equipped with some bags of bikepacking.
With this route you have beat the world record which was set to 19 days and 11 hours leaving it in 16 days 20 hours and 59 minutes, besides doing the Guinness record
16 days, 20 hours, 59 minutes.

The new world record for crossing Europe by bike.

I did it alone and unsupported.
It feels great. pic.twitter.com/Srf2eRHTgD

- Ian Walker (@ianwalker) July 8th, 2019
9 cycling countries raising funds for cyclists
In his adventure he toured the following countries: Norway, Finland, Russia, Estonia, Latvia, Lithuania, Poland, Germany, France and Spain
Throughout this feat he has been raising funds to avoid accidents and road accidents, in addition to helping their victims. All for the roadpeace foundation
More information https://www.guinnessworldrecords.es/