Cycling news
They look for the driver of a vehicle that fled after running over a cyclist in Granada
The young man, who was taken to the hospital, has a broken nose and has lost five teeth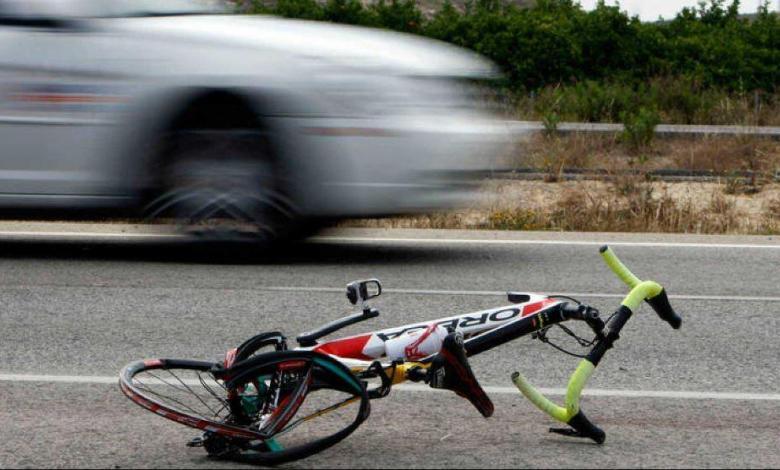 According to the website ideal.es, last Thursday, January 16, a white car sand he fled after running over a cyclist in Gójar (Granada).
The event occurred between 13.30 and 13.45 at the junction that connects the Granada-Dílar Highway and the Sculptor Cayetano Anibal Street.
According to denounce from the club to which it belongs and some witnesses affirm, after the outrage, the car fled at full speed down the street Sculptor Cayetano Aníbal up without helping the injured cyclist, who was lying on the ground.
The only clue, one of the mirrors broke in the impact
Only one witness could see the accident, but failed to identify the make and model of the car.
The only clue that exists at the moment is one of the rearview mirrors of the vehicle, which started from the impact and was thrown at the scene.
Alberto Ruiz, down this street in the municipality of Gójar after enjoying a bike ride with several members of the cycling club to which he belongs (CD Wolfbike Team) when a vehicle turned towards the Sculptor Cayetano Aníbal street from the Dílar road by the opposite lane and rammed it.
At that junction there is a median with a sculpture and the white vehicle used the left lane instead of the right, through which it had to drive.
Nose fracture and loss of 5 teeth
As a result of the coup, he had to be transferred by ambulance to the PTS hospital, where they certified that he suffered significant facial injuries.
He has a broken nose and has lost five teeth from the top. In addition, it suffers cuts in the face and burns in the body of the impact against the asphalt.
Alberto doesn't remember anything about the accident
Alberto acknowledges IDEAL that he doesn't remember anything about the accident, "not even that I talked to my father shortly after." His memories begin with the Civil Guard at the scene and in the ambulance on the way to the hospital.
The civil guard searches for Seat Ibiza or Seat León as possible brands of the vehicle that fled.
Both the Civil Traffic Guard, responsible for helping the injured, and the Local Police of Gójar look for the driver of the car that allegedly ran over the cyclist.
As the affected person explains to this newspaper, the Seat Ibiza or Seat León models are considered as possible brands of the vehicle that fled.