A cyclist from Majadahonda turns the Community of Madrid on a BTT (640 km) in 39 hours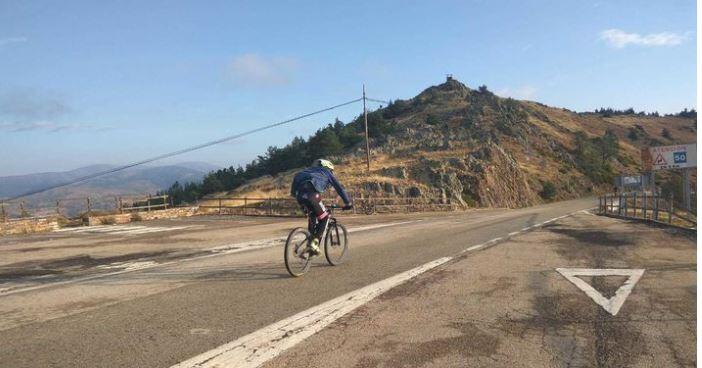 José Luis Martínez has completed a total of 640 km and 9.200 meters of unevenness.
As reported Telemadrid, José Luis Martínez has done the return to the perimeter of the Community of Madrid No stopping by bike in 39 hours. A total of 640 km and 9.200 elevation meters. It was the first time someone has achieved it.
He lives in Majadahonda and is 46 years old. His love of cycling comes from afar and he practices this sport 5 or 6 days a week for several hours after work.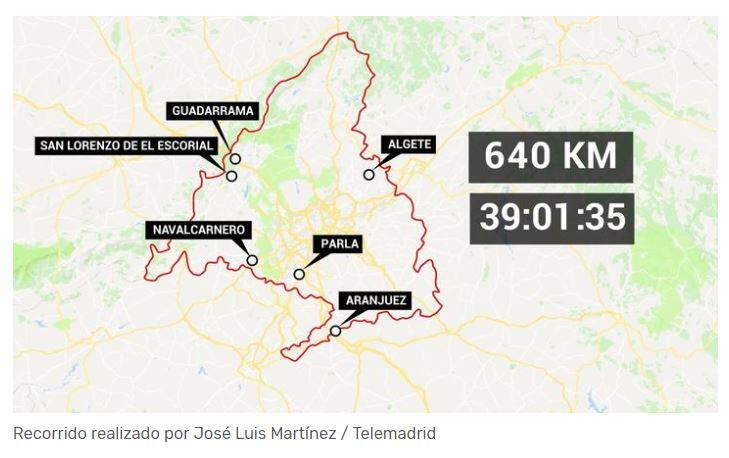 The reasons that have led him to carry out this particular sporting achievement responds that his main impulse was his wife: «In 2014, my wife was diagnosed with cancer, as a result of which coincided with the date of a race that I could not attend, I told her that I would do something special for her. That's where this madness came from«.
"Without a doubt, the hardest part was from Villa del Prado to San Martín de Valdeiglesias, since it is the most technical of all. And the least the one from Estremera to Griñón, passing through Aranjuez. The most beautiful was the first Somosierra to El Vellón that circulates through spectacular landscapes of our community, and the one from Manzanares to Lozoya
Photo: twitter, Telemadrid