Cycling news
Professional cyclist Adam Hansen to go to IRONMAN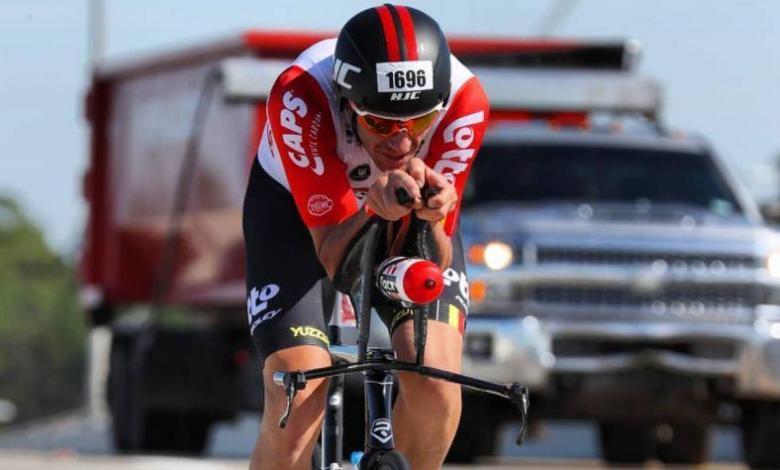 As reported by the web cyclingnews Australian professional cyclist Adam Hansen, will leave cycling "full-time" and will go to IRONMAN after the 2020 Giro d'Italia dispute.
The 39-year-old cyclist has been participating in WorldTour events since 2007, achieving important stage victories such as the Giro d'Italia or the Vuelta a España.
He also set a record by complete 20 Grand Tours in a row between 2011 and 2018
His contract with Lotto Soudal ends this year
The contract you have with your team Lotto Soudal This year is ending and faced with the need for a new challenge, he has decided to focus on the IRONMAN distance.
The Australian does not rule out staying in cycling if he finds a team that allows him to adapt to both disciplines as Cameron Wurf from INEOS did.
His times on his IRONMAN debut were as follows:
Hansen already participated last year in el IRONMAN FloridaHe has always had in mind to switch to triathlon after leaving cycling and this unusual year has given him the "push" to focus on our sport.
Swimming 3,8 km: 58:20
Cycling 180 km: 4: 15: 23
Running 42 km: 3:37
Your next target is IRONMAN Portugal
He also confirmed that he will participate in the next IRONMAN Portugal in Cascais after participating in the Giro d'Italia.
«I will do the Ironman Portugal on November 7 to give myself another touch, so after the Giro, I basically have two weeks to run and swim a bit.
I will compete in the professional category, but I will not. taking it too seriously ".
Excited with the triathlon
On the Podcast, Hansen confessed "TI really want to choose the races that I want to do and not do races that I do not want to do.
I'll be spending more time at home and I love training, I really love it, so it's something new and I'm very excited to be able to do it.
I think this will really suit a rider like me, a workhorse who can work out front all day. That's what an Ironman athlete really does".
Your goal the IRONMAN Hawaii
«I really want to go to the World Championship. I have high expectations of myself and hope to do at least three or four seasons. "