Cyclist Daniel Pedraza Castillo, hit by a truck, dies at 17
He was hit by a bus that was reversing.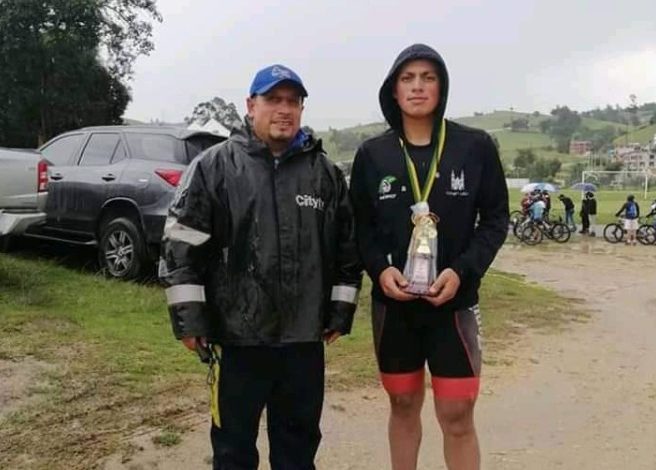 International cycling returns to mourning, this time it has been in Colombia where the Colombian Cycling Federation has communicated the death of the young cyclist Daniel Pedraza Castillo.
Daniel has passed away at 19 years last Monday, after suffering an accident while training.
He was hit by a bus while I was backing up to pick up a traveler who was left behind on the road that connects Villapinzón and Chocontá, in the department of Cundinamarca in Colombia
Carlos Hugo Vera Farfán, director of the Villapinzón Sports Institute, explained what happened in some statements released by the Federation.
«He was doing time trial work and unfortunately, those who witnessed the accident tell us that the driver reversed to pick up a passenger on the side of the road, and Daniel, who was very concentrated on the bike, had no reaction time«.
RIP Daniel Pedraza. We wish much strength to your family and friends alle >> https://t.co/VOpTGuOYXo pic.twitter.com/Q0Sdf2wHoZ

- FCC (@fedeciclismocol) -
The notice
The Colombian Cycling Federation, chaired by Dr. Jorge Mauricio Vargas Carreño, the executive committee and its officials deeply regret the death of the young Daniel Pedraza Castillo, a talent trained in the Cycling school of the municipality of Villapinzón, under the baton of his Father Bernardo, former professional cyclist of the Manzana Postobón team.
Daniel, 17 years old and born in the land of the Astana cyclist, Rodrigo Contreras, began to pave his way in the world of cranks, standing out as a good wheeler and climber.
Thanks to his family heritage, the drive and unconditional support of his family, the young runner appeared as one of the municipality's projection talents to face top-level races at the national level.
Unfortunately his walk stopped on the morning of this January 25, around 10 am, on the road that leads from Villapinzón to Chocontá. ORA public service bus maneuver took his life during his usual training routine.
We wish peace at his grave and from our institution we send a heartfelt greeting of condolences to his family and friends.
From Triathlon News we send our deepest condolences to their family and friends