The Italian promise of cycling Giovanni Iannelli dies in an accident with only 22 years
He had an accident at the Bassa Valle Scrivia Trophy when he suffered a fall while driving at 60 km / h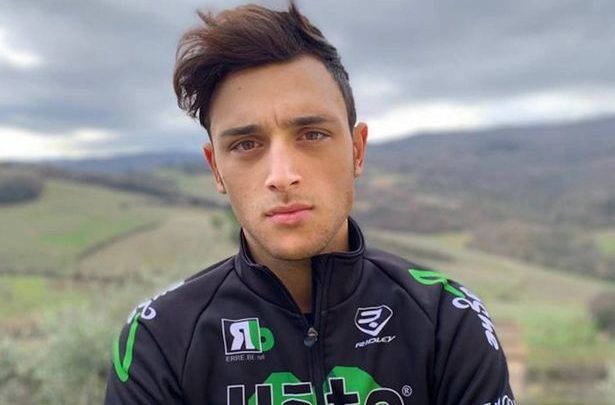 The young Italian cyclist of 22 years, Giovanni Iannelli has died in an accident during the Bassa Valley Scrivia Trophy.
Giovanni Iannelli had a strong impact against a wall in lat the end of a race when he was driving at 60 km / h, his helmet broke in two and one of his pedals shot out.
According to the sports world, he lost control of the bike in the final 'sprint' and suffered a strong impact that caused his helmet to break in two. He was immediately taken to the hospital, where they tried to save his life without success.
After not responding to the stimulation after being sedated they certified his death, which has dismayed his immediate surroundings, in addition to the world of cycling.
"A tragedy that hits us leaves us stunned and speechless. The Federation gives its condolences to Giovanni Iannelli's family ", lamented the Italian Cycling Federation in a tweet.
A tragedy che ci colpisce, ci lascia attoniti e senza parole. La Federazione si stringe commossa alla famiglia di Giovanni Iannelli. pic.twitter.com/6qrStjnJj0

- FCI (@Federciclismo) October 7, 2019